Adventure tarp
When we exchanged our Hilleberg tent for the Northface Talus 2 on the Appalachian Trail, we suddenly didn't't have a comfortable vestibule to be protected from the rain. Fortunately we had our Amazonas Adventure Tarp with that we used to cook dry and eat our dinner under. The tarp is made to be used with the Moskito-Traveler hammock, but even without the hammock, the tarp is very useful.
(+) Lichtgewicht

the Ultralight Adventure Tarp weighs just 350 grams. If you combine it with the Moskito-Traveler hammock, it still weighs only 1.1 kilograms, which is much lighter than most tents. Our Hilleberg Tent weighs 3.8 kilograms, including the groundsheet.

(+) Small package

the tarp is very easy to pack into the storage bag and the result is a super small package. Ideal if you want to go lightweight.

(+)Multifunctional

a tarp not only protects you against rain, but also against sun and cold. We used the tarp in Mexico to have lunch breaks in the blazing sun, and at night as a roof over our hammock to protect against the cold. It takes away the view of the stars, but it makes you sleep better.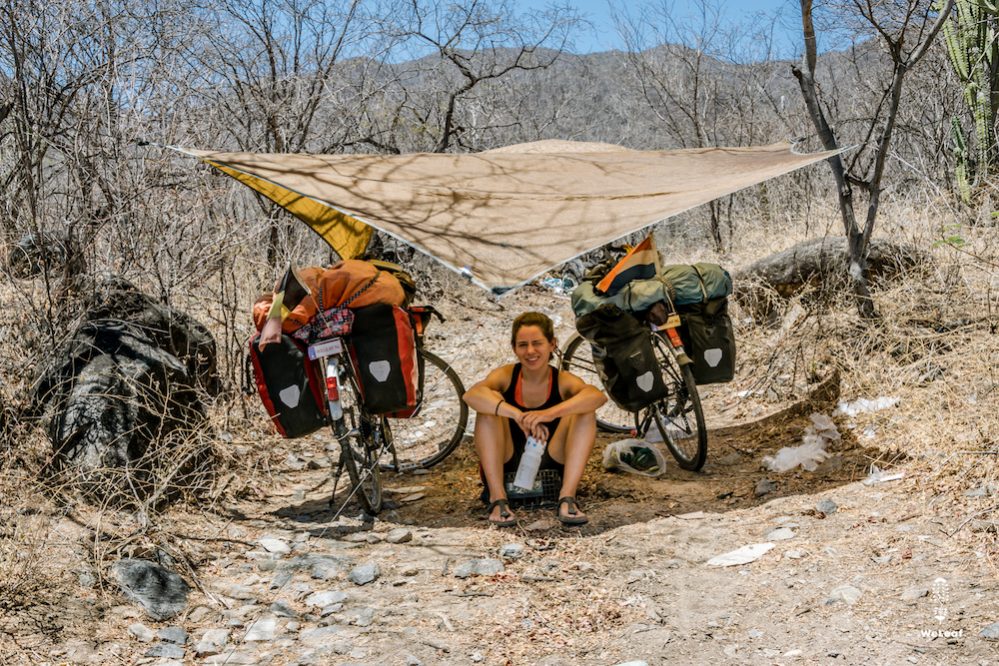 (-) Storage of the lines

There are six lines to attach the tarp to the trees and the pegs. The compartments for storing the strings are unfortunately a bit tight so that they won't stay in well.
Our opinion


We think the adventure tarp is a very good addition to our gear. The tarp weighs almost nothing and the package is minimal, so you do not have to doubt about extra weight or lack of space.

On the Amazonas website you can find all the information about the adventure tarp and other Amazonas products.