Hiking inspiration
---
Are you an experienced hiker who has already traveled several times, or are you going on a hiking holiday for the very first time, and are you looking for a new destination for your next hiking holiday? We have some great recommendations and tips for you.
---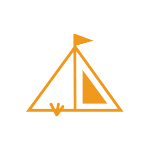 January 15, 2020
The Appalachian Trail is perhaps the most famous long-distance trek in the world. Every year, almost 4,000 hikers try to hike the entire Appalachian Trail in one go, a thru-hike. That is a huge challenge that takes four to six months to cover the 3,500 kilometers. The majority of hikers do not do a thru-hike, but walk short sections of the trail.
BECOME A FRIEND
---
We like to become a friend with you!