Sea to Summit sleep system
Winters in Quebec are long and cold. Many people warned us about the extremely cold nights and were slightly concerned. We always told them that we would sleep in a -40 degree Celsius sleeping bag, and they got a bit more confident in our winter adventure. A sleeping bag always has a comfort, limit and extreme temperature:
- comfort: temperature at which a cold sleeper sleeps comfortably. This temperature usually applies to women.
- limit: temperature at which a warm sleeper sleeps comfortably. This temperature usually applies to men.
- extreme: temperature at which you can survive for six hours in the sleeping bag without risk of death of hypothermia.

Our winter sleeping bag is a Sea to Summit Alpine ApIII with a comfort temperature of -30 degrees, Celsius and a limit temperature of -40 degrees Celsius. It is an essential part of our gear to sleep comfortably in extreme temperatures.
(+) Warm

We slept in temperatures down to -35 degrees Celsius, both in the tent and in the open air under the tarp. We slept very good and never got cold. We always use the Thermolite Reactor Liner and always slept without clothes. At -35 degrees we were nice and warm but at even colder temperatures we might have to wear extra clothes.

(+) Warmth/weight

The Alpine ApIII is a down sleeping bag which is the lightest material for a sleeping bag. The warmth to weight ratio is extremely good. Still, lightweight is not our primary prerequisite for winter camping. The Alpine ApIII weighs about 2 kilograms and the package is large, despite the compactness of down.

(+) 850+ Loft Ultra-Dry down

Sea to Summit uses one of the best quality down available, 850+ loft. The higher the number, the better the down.

(+) Nanoshell

Down has several advantages, such as warmth and weight, but down is also sensitive to moisture. If down gets wet, it loses its insulation quality. The exterior of the Alpine ApIII is a nanoshell that is windproof and highly water-repellent. We always woke up in the morning with a layer of frost on the sleeping bag, which is normal in winter. The nanoshell protects the down, but it is still recommended to dry the sleeping bag well on every occasion.

(+) Double zippers on both sides

The sleeping bag has zippers on both sides of the sleeping bag, so we can open the sleeping bag halfway when it is too hot. The zippers can also be opened from above and below. This allows you to partially open the sleeping bag and ventilate better without your upper body getting cold.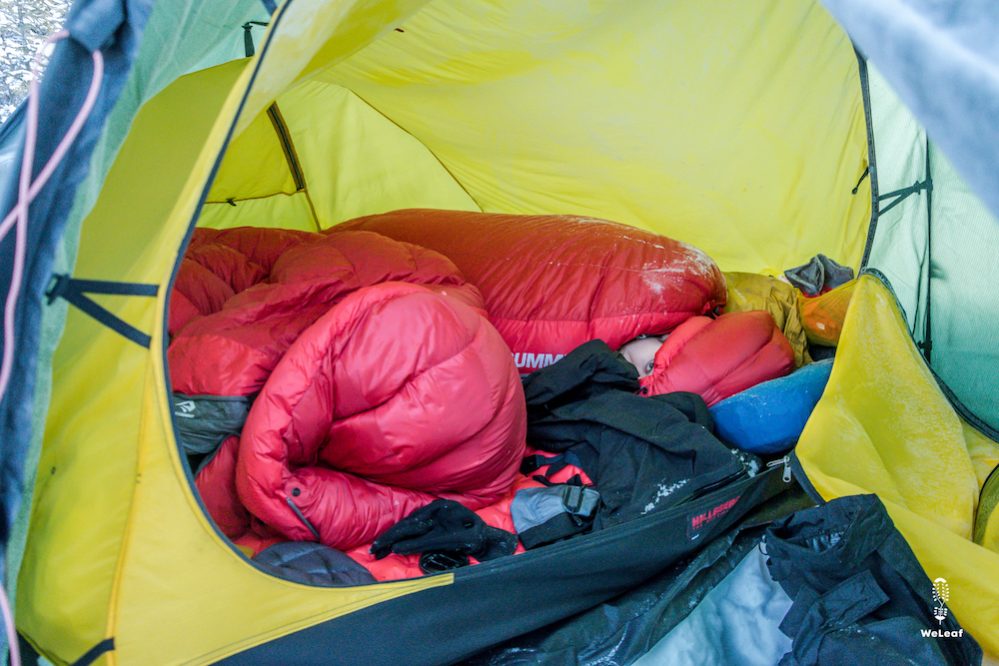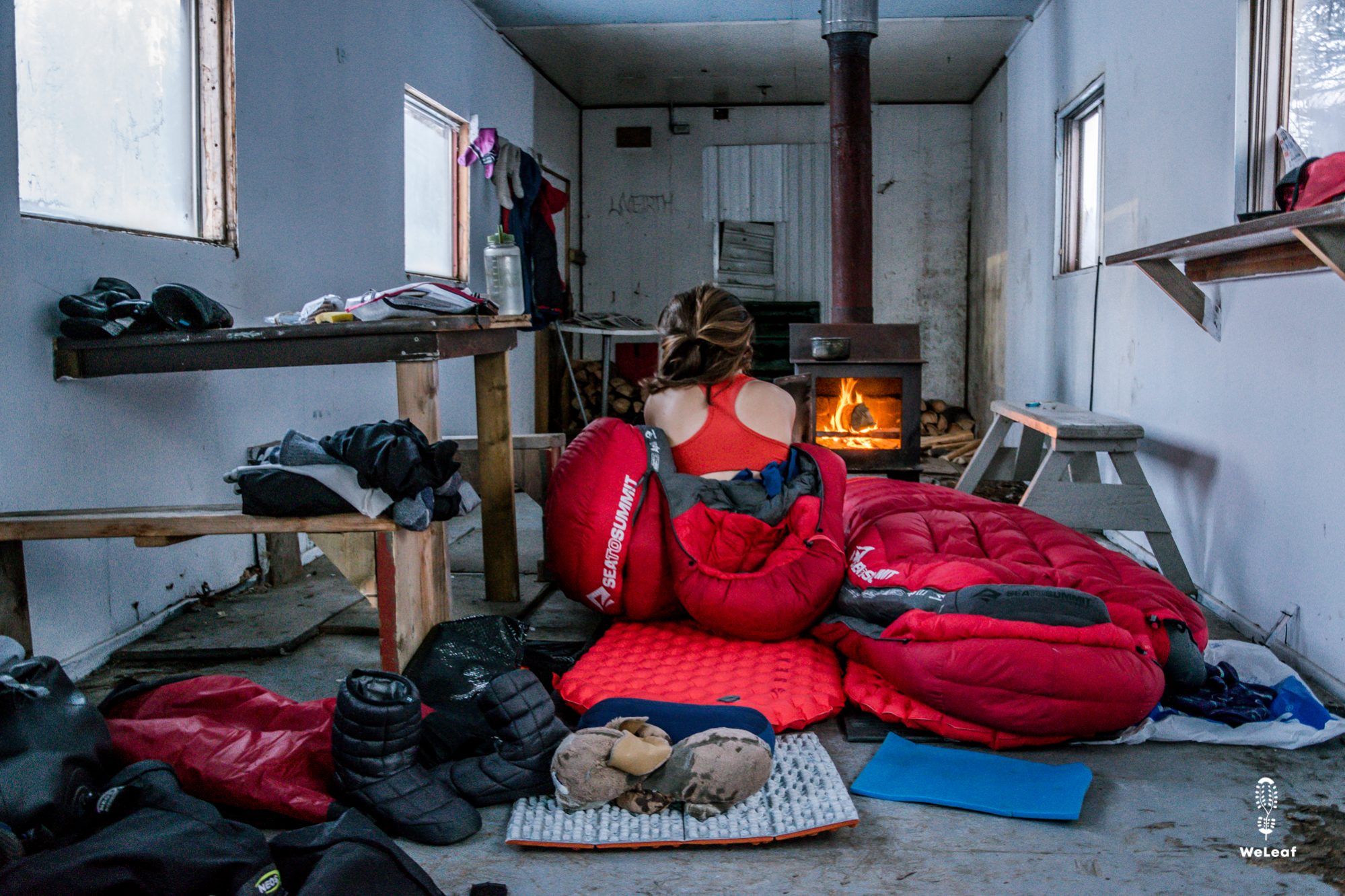 (-) Zippers

We noticed that the zippers do not always close or open easily. Because the body loses heat, the heat condenses on the zippers, causing them to freeze slightly. This makes them open and close more difficult.
Our opinion
We have never been cold in our sleeping bags and slept really well. Every night we were looking forward to the moment to dive into the sleeping bag and warm up. The package is big and not suitable for a winter trek with a backpack, but for a winter trip or expedition with a sled in -30 degrees, this sleeping bag is perfect.

In our packing list for winter travel we explain all the gear we took on our winter trip on The White Trail and how we organised our gear?

On the Sea to Summit website you will find all the technical information about the Alpine ApIII and their other sleeping bags. They also have a sleep system finder tool on their website, which makes it very easy to find the best sleep system for your adventure if you don't know what to choose.