Muscle training
April 28, 2019
Cycling in South America, south to north, or the other way around?
April 29, 2019

---
Cycling in Belice
You have to make a detour for it, but many cyclists are willing to get that extra stamp. Between Guatemala and the Yucatan province in Mexico lies the small country of Belize. It has barely half a million inhabitants and the main language is English. It is a country with a very different culture than the other countries in Central America and for that reason alone it is worth a visit. Belize has a lot to offer, although there are nicer and cheaper countries for cycling. Is it on your route? Hopefully our tips will help you on your way!
Money
In Belize they have the Belizian Dollar. This follows the rate of the US Dollar and is exactly worth half of it. If you go to an ATM you get the Belizian Dollar bills, but it is also possible to pay in US Dollars. Perhaps the Dollar is the reason because Belize is an expensive country, certainly compared to Mexico and Guatemala. In the supermarket, many products are two to three times as expensive. We took food from Mexico for four days and saved a lot of money this way.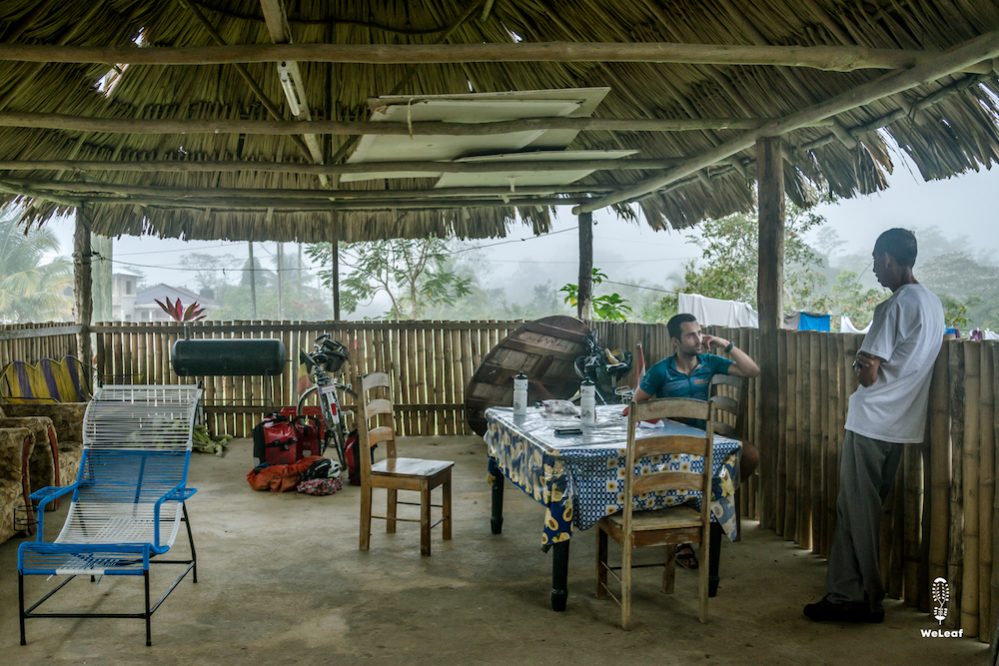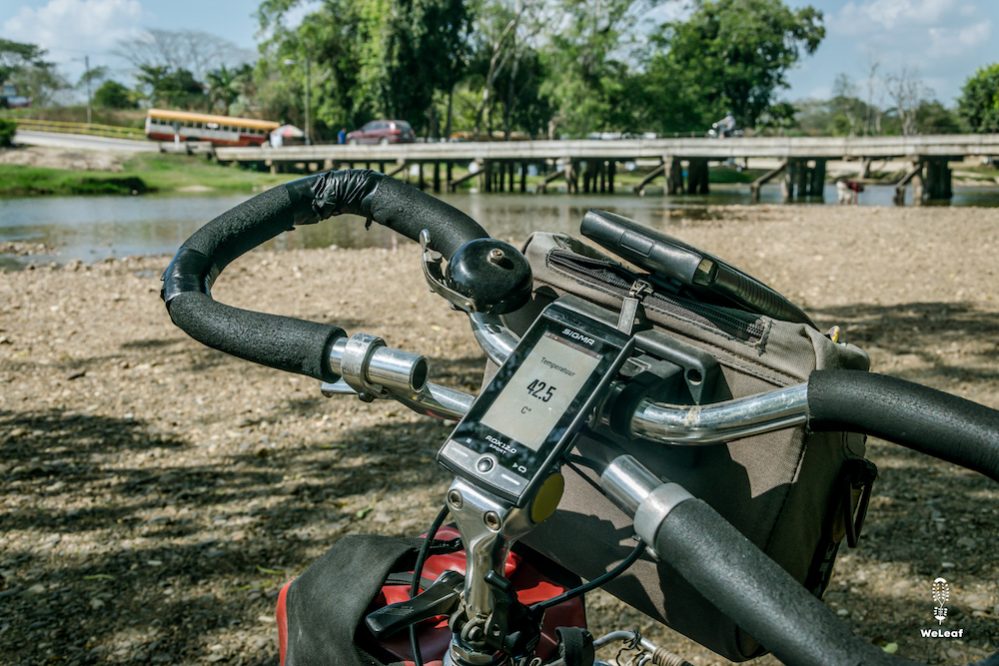 Our route
We cycled into Belize from the north and left the country in the west via the border with Guatemala. There is only one major main road that follows this route and unfortunately there are not many alternatives. On the coast there are many small roads along the coastal villages, but the quality is often poor. On the map it looks like an alternative route is possible along the west side of the country, from Orange Walk to Spanish Lookout. This route, however, goes over a part of private land and the owner does not let anyone through unless you pay $ 100. Negotiating is not an option, we already read in a few blogs from other cyclists. So we mainly followed the main road with a few alternatives. The main road is busy, often bad asphalt and the traffic is dangerous.
Sleeping
There are a few warm showers hosts in Belize, but we didn't use them. We only slept three nights in Belize and found a quiet place to sleep every time. The first night we were invited to sleep in the garden of a local, the second night we slept on the beach at Croocked Tree and the third night we asked for a place under someone's roof. There are also a lot of good places on iOverlander, sometimes paying, sometimes for free.
Climate
Belize has a subtropical climate and it is warm almost all year round. They have two real seasons: dry and wet. The dry season is from October to May. The rainy season, also called winter, is wet with the chance of hurricanes in August and September. In the rainy season and shortly thereafter there are many mosquitoes. A little later in the dry season (from March) there are very few mosquitoes and it is a lot more pleasant, according to us.
Eat and drink
We brought our food from Mexico, but it is perfectly possible to buy your food in the villages and towns. The national dish is rice and beans, often accompanied by a piece of meat or fish. A lot of fish is eaten in Belize both on the coast and inland.

The residents advised us not to drink the water from the tap. We always asked for water from locals and always got it from a large water can.

The Mennonite community is known for its milk production. In Spanish Lookout is the main Western Dairies factory with fresh ice cream. We have eaten better ice cream, but it tastes great when the temperature is 40 degrees outside. There are several Western Dairies branches throughout the country.
Price of basic products
We already took our food from Mexico and therefore have no idea of ​​the prices of the basic products. The only thing that we bought were a banana and a cake. We just walked into a small supermarket and were surprised by the expensive prices.
Bananas: 4 bananas for $ 0.5
Lunch or dinner: possible from $ 6 along the road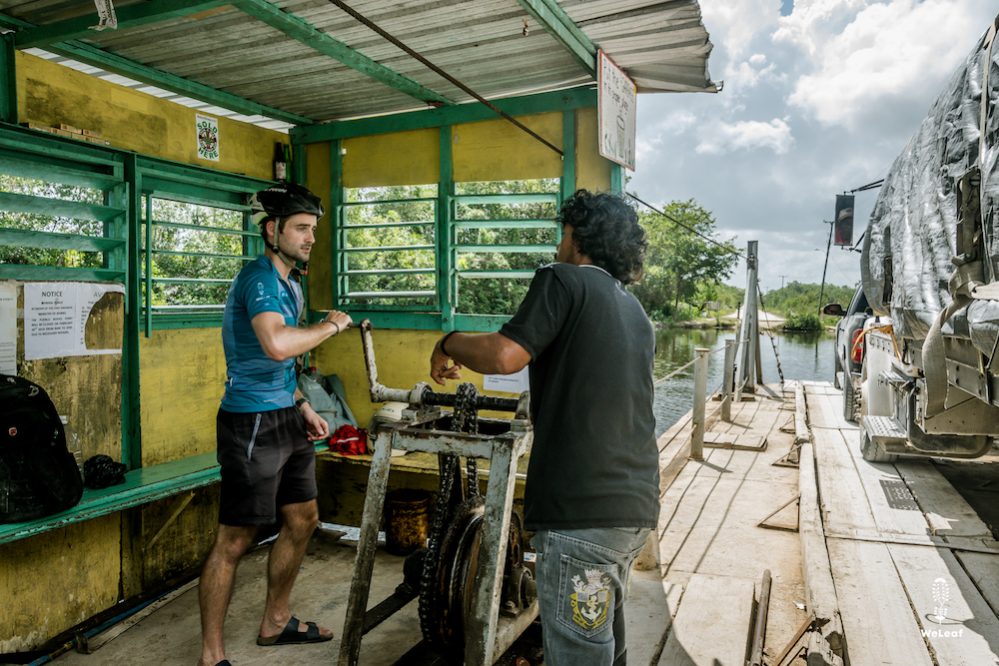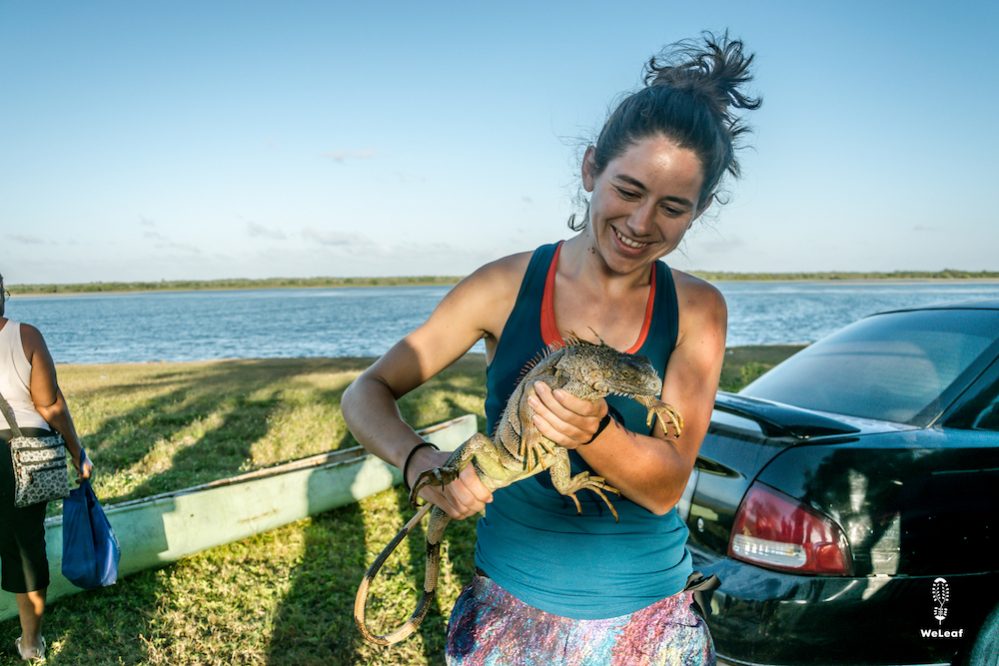 Watch out for?
Exit fee. there is a tourist tax to visit Belize of US $ 20 (40 Belizian dollars). If you leave the country, you must first pay the fee before you get a stamp. It is also clearly stated on all signs and on the government website. They accept US Dollars, but only the notes.

Mennonites. there are large colonies of Mennonites, a strict religious group similar to the Amish, in Belize. Orange Walk and Spanish Lookout are two well-known Mennonite towns, but there are few traditional Mennonites in traditional costumes and horse-drawn carriages. In the village Little Belize they still live traditionally, although it is a little detour to get there.