Appreciating home
November 30, 2018
Fernando Mojik
December 21, 2018

---
Cycling in Bolivia
If you ask a cyclist which country in South America was best for cycling, many will put Bolivia in their top three. Bolivia has everything, from tropical rainforest to snow capped peaks above 6,000 meters, which are only separated by a long descent. Bolivia has beautiful unpaved routes, but also more and more asphalt roads. The economy in Bolivia is growing the fastest off all the countries in South America thanks to many investments of foreign mining and oil companies. Infrastructure is being built on a large scale, which unfortunately has many disadvantages for the beautiful nature in Bolivia.

In the tropical Santa Cruz you will find a warm Bolivian culture with many influences from Brazil. The food is delicious, it is hot and life takes place outside. On the altiplano, traditional culture flourishes with women in beautiful bowler hats and large skirts. Lamas roam in the landscape with white peaks on the horizon. Bolivia has almost everything, only the sea is missing because they lost it years ago in a conflict with Chile.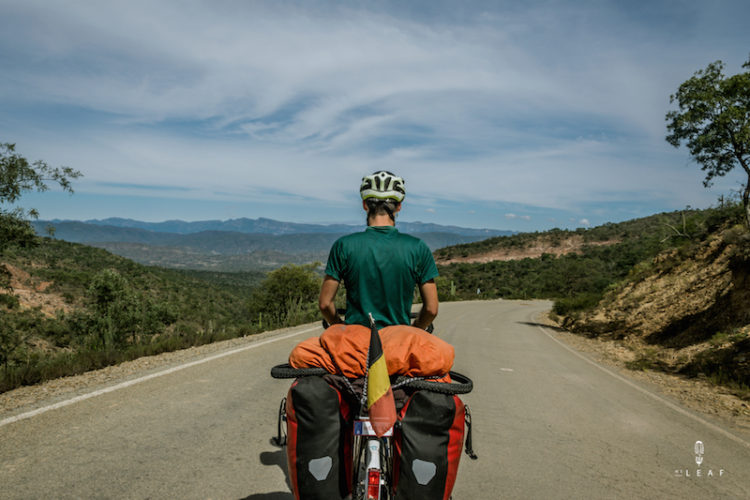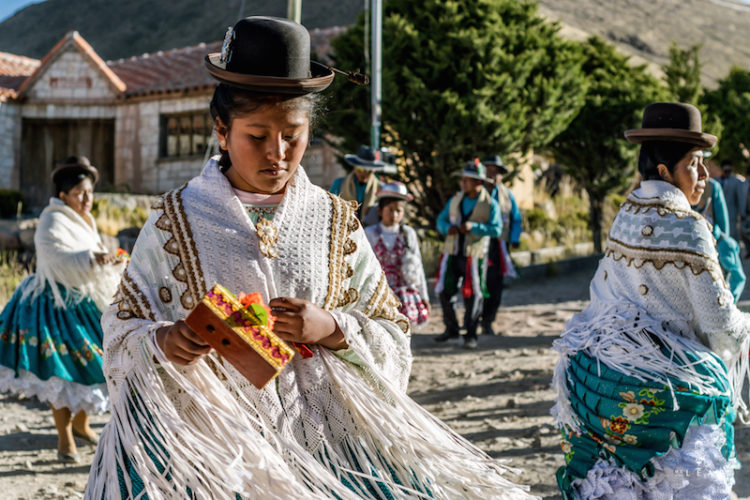 Onze route
We cycled 2,000 kilometers in Bolivia, from the tropical east to the altiplano in the west. The highlight was cycling on the Salar de Uyuni. In the description and in the map you can find the route we cycled with some basis information.
Part 1 - Villamontes to Santa Cruz: not to much traffic, except around Santa Cruz. Asphalt. Few altitude meters
Part 2 - Santa Cruz to Sucre: quiet roads, lots of climbing, road construction on large parts
Part 3 - Sucre to Potosi: busy roads, asphalt, many altitude meters
Part 4 - Potosi to Uyuni: quiet, asphalt, many altitude meters
Part 5 - Salar de Uyuni: no traffic, flat, salt
Part 6 - Uyuni - La Paz: quiet, except around La Paz, asphalt
Part 7 - La Paz - Titicaca: not to much traffic, asphalt, Few meters climbing but mostly above 4.000 meters

Sleeping
In almost every village you can find hostals, hotels or hospedajes. The cheapest rooms can be found starting from 25 Bolivianos (€ 3). In the more touristic cities such as Potosi and Uyuni, the rooms are slightly more expensive, although you can still find rooms starting from 35 Bolivianos (€ 4.5). In the warm east of Bolivia you are happy with cold water, while at 4,000 meters in Potosi, Uyuni and Sucre you have to hope that they have hot water for showering. They don't have heating in most of the basic hostels so it is always freezing in the rooms, often colder than outside. Sometimes we sat in a room with all our warm clothes because the thermometer didn't indicate more than 7 degrees. Sometimes you find a hostel with breakfast, although this isn't very spectacular in Bolivia.

Camping is easy and safe. With iOverlander you quickly find a lot of good places, but also without iOverlander you will survive. Above 3,000 meters it is a bit cooler at night and above 4,000 meters it can be freezing cold. On the salt flats of Uyuni you can easily set up your tent everywhere, a once in lifetime experience.

The warmshower network in Bolivia is not very big. In the big cities there are a few warmshower hosts, but in the rest of the country it is very limited. There is a well-known Casa de Ciclista in La Paz. The address can only be obtained by sending a message to the owner. In the small villages you can always knock on the door of a Puesto de Salad, the municipalidad or the police. Often they have a small room available to lay down your sleeping mat. Bomberos, on the other hand, hardly seem to exist in Bolivia.
Climate
The winter months, from May to October, are normally the dry months in Bolivia, but in the mountains the weather is always unpredictable. In the rainy months, December to March, it can rain a lot, making the unpaved routes impassable, with even huge flooding in the Santa Cruz region. During this period, large parts of the salt flats are also under water. This ensures beautiful mirror effects, but also wet feet and bicycles.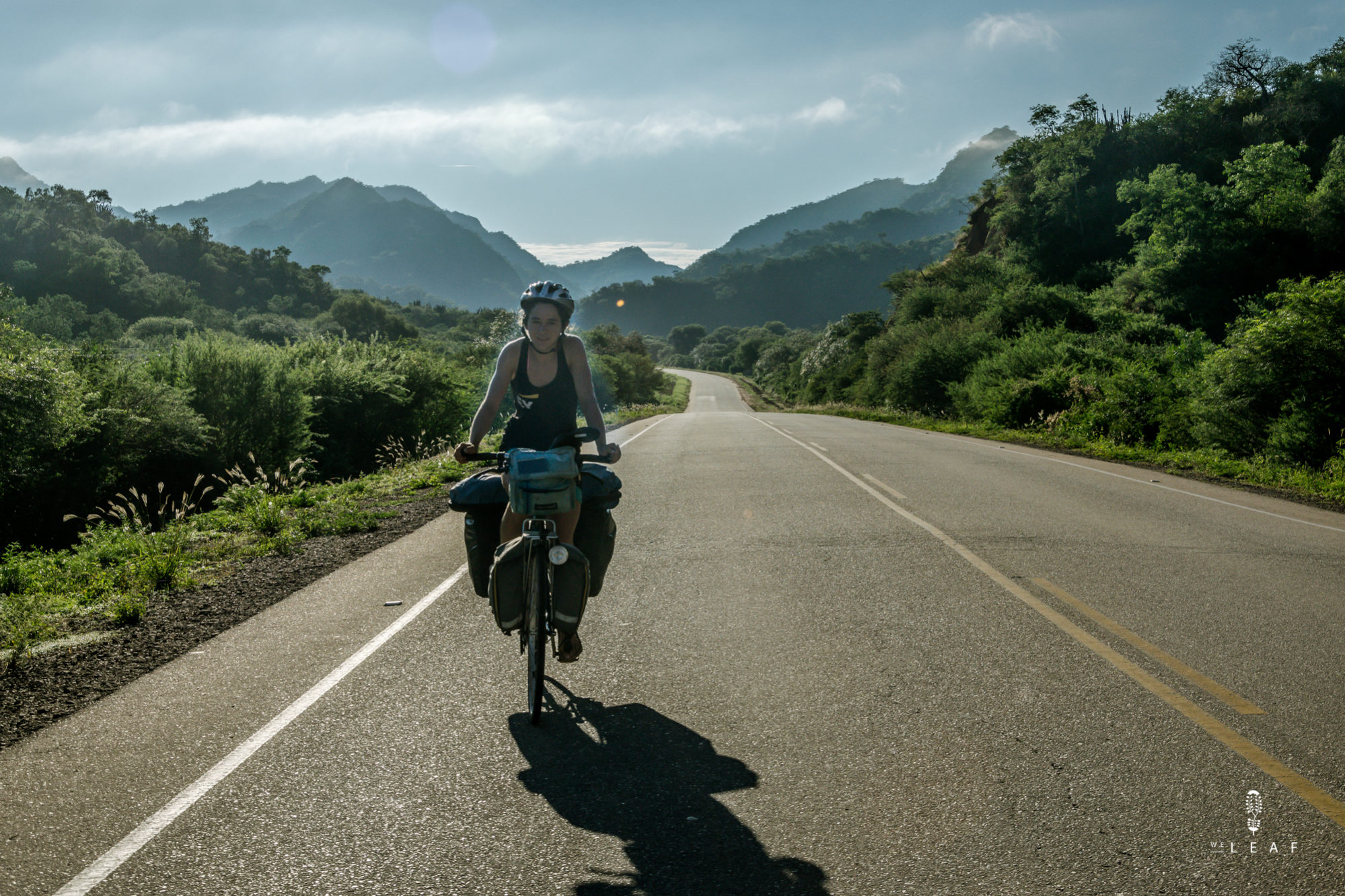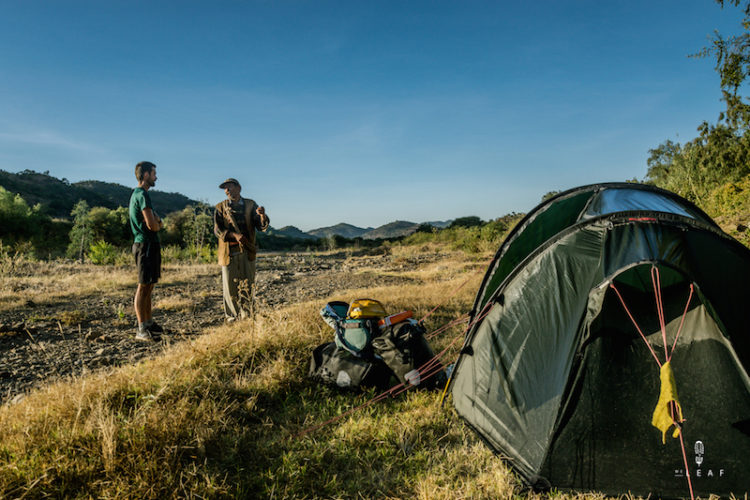 Eat and drink
It is almost impossible to cook for the price of an almuerzo (lunch) or cena (dinner). In Bolivia you will find an almuerzo starting from 9 Bolivianos in the local markets. In the small restaurants the price is just a little higher, but even there you can eat for 10 Bolivianos. You always get soup and a main course, and often a drink or a dessert is included. As a main course there is a choice between three or four dishes, almost always with rice or pasta. Around Santa Cruz, the traditional dish is often with cheese and manioc, while in the Andes everything seems to be chicken and rice.

Do you prefer to cook yourself? Even in the smallest villages there is always a small shop with the basic products. Fresh vegetables are sometimes somewhat more difficult to find in the smallest villages, although you will always find a carrot and an onion.

Many websites advise to no drink the water from the tap in Bolivia because of the many polluting mines. We have always drunk the water from the tap and never had any problems. We have a Care-Plus water filter, but we have not used it in Bolivia. A couple of times we had a problem to find water in a village because the water was only available in the morning or evening.
Average prices of basic products
Bolivia is very cheap to travel. The national currency is the Bolivianos. One euro is approximately equal to 8 Bolivianos (in 2018). Here are a few examples of basic products in Bolivia.

Night in a hostal: 30 Bolivianos per room (€ 4)
Bread: 3 to 4 rolls for 1 Boliviano (€ 0.15)
Bananas: 4 to 5 bananas for 3 Bolivianos (€ 0,4)
Milk: 5 Boliviano for 1 liter (€ 0,6)
Lunch or dinner: 10 Bolivianos (€ 1,4)
100 grams of cheese: 3 Bolivianos (€ 0,4)
3 eggs: 2 Bolivianos (€ 0.25)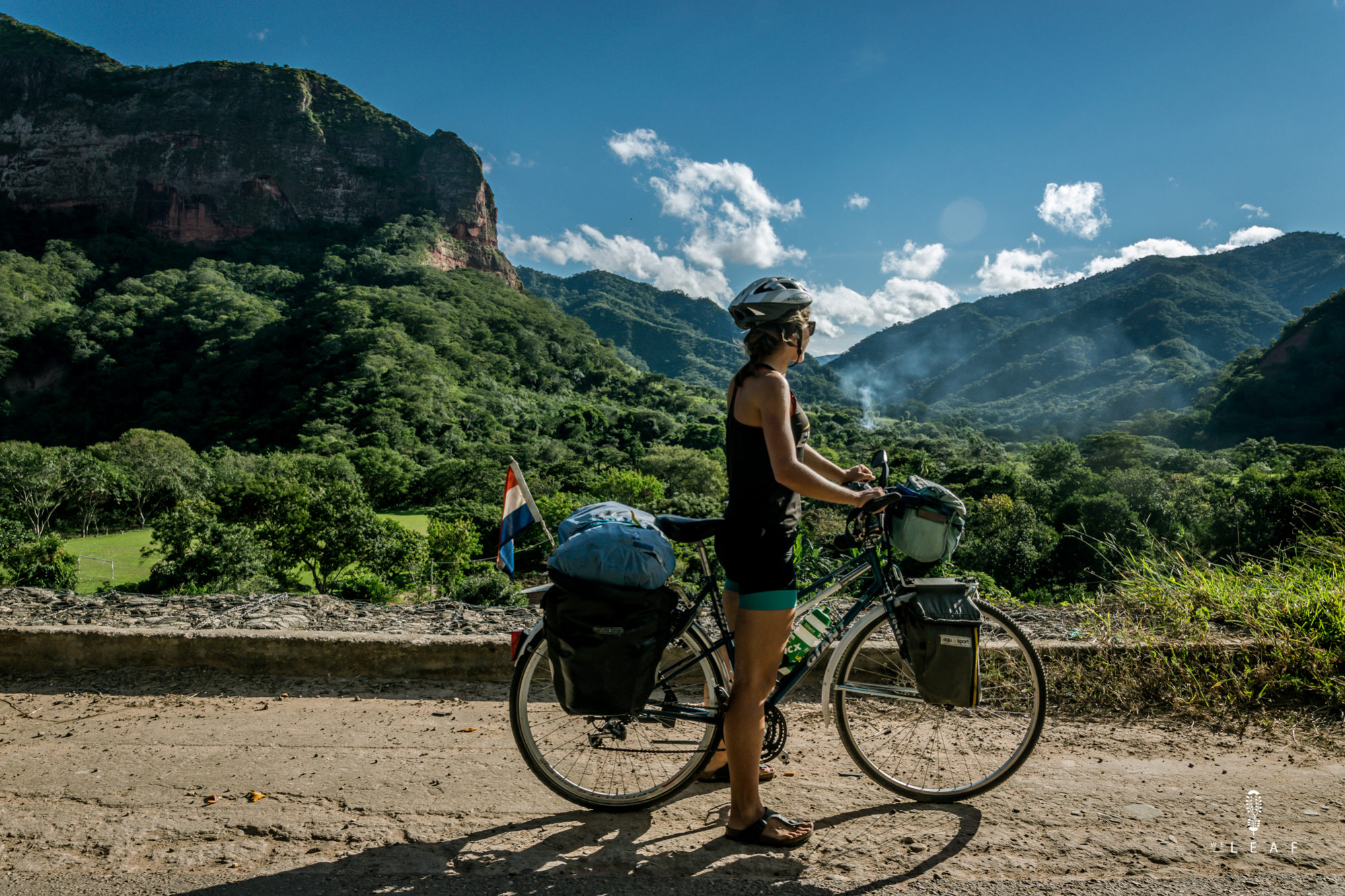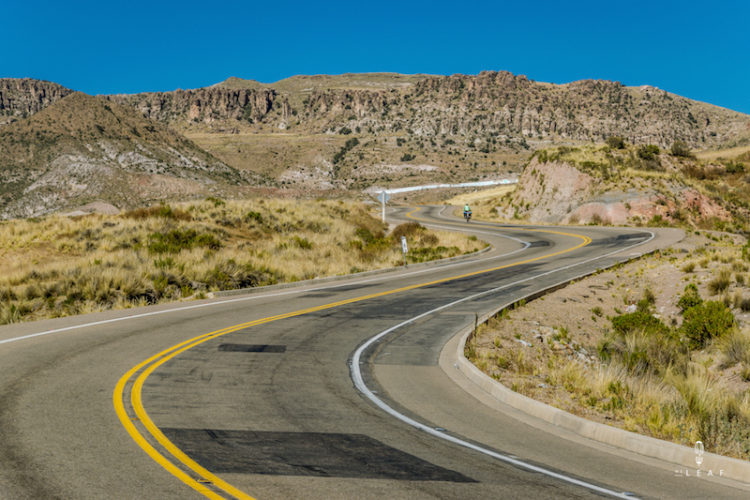 Watch out for?
White cloths. Looking for bread in Bolivia? Pay attention to the white cloths that hang everywhere outside, because this means that they sell bread. Usually the cloths hang out in the morning and at the end of the afternoon because you can get fresh bread twice a day. Once you know what to look for, you will see them everywhere.

Teleferico in La Paz. When you approach La Paz, you cycle on the altiplano while the city itself lies in a deep bowl. There are steep, narrow streets to get into the center with a lot of traffic. Fortunately, there is an easier solution, the cable car. The subway in La Paz floats through the air in the form of large gondola lifts, the teleferico. A ride costs 3 Bolivianos and for the bike you pay 3 Bolivianos extra. We stepped in with the packed bicycles and ten minutes later you are in the center of La Paz.