WakaWaka Power+
People often wonder that our yellow phone looks so big. We explain that it's a solar powerbank to charge our phone. We want to travel using the power of nature, and the WakaWaka Power+ fits in here perfectly. This is why we love it so much: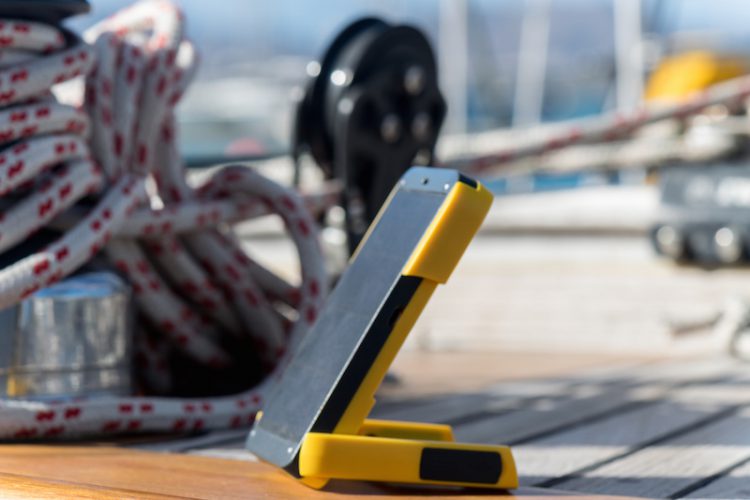 ---
(+) Solar energy

Most of the day we are living outside, enjoying the energy of the sun. When we have a sunny day our WakaWaka will charge completely and we can use it in the night to charge the phone and use the flashlight. It is always in our handlebar bag or on top of the backpacks to catch the sun.

(+/-) Flashlight and powerband

We use the WakaWaka almost every day. Fully charged the WakaWaka gives up to 200 hours of light. We hang it on the inside of our tent and have a cozy night light. The capacity of the WakaWake Power + is 3,000 mAh, which is not sufficient for many phones today. We therefore use the WakaWaka most as a lamp or for charging our Kobo eReader .

(+) On a bottle

The WakaWaka has a smart hole on the back side to put the powerbank on a bottle. But the hole can also be used to tie the WakaWaka with a rope. This way we used it a lot on the sailing boat, where solar energy is even more important.