Kobo eReader
In 2016 Olivier received a Kobo eReader ereader from his parents for his birthday. It must have been the best birthday gift he ever had in my life. He is always carrying it with his and tripled the amount of books he read. On our world trip we use it a couple of hours every day. This is why we love it so much: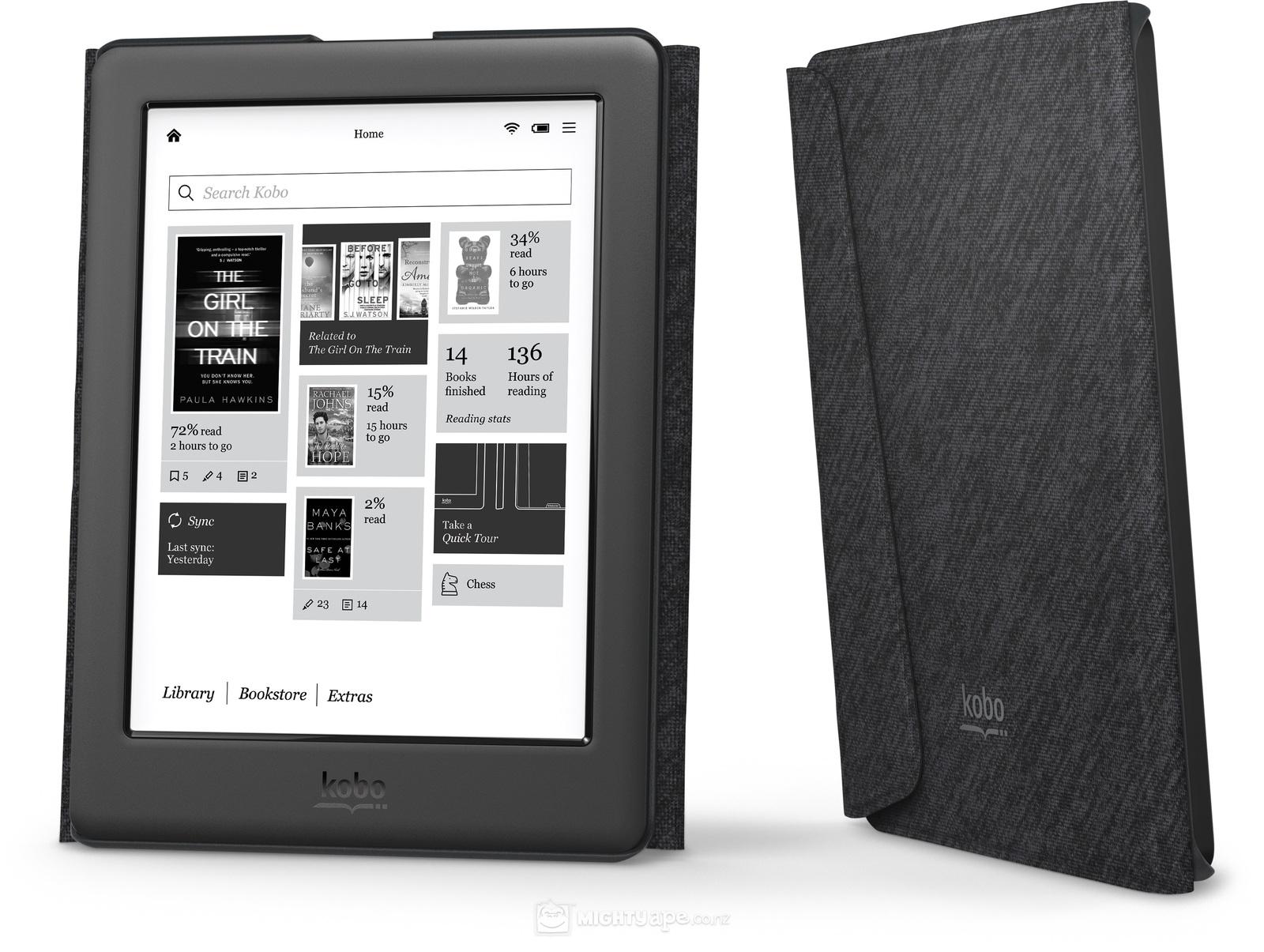 ---
(+) 2000 books

The Kobo eReader has an internal hard drive of 4 GB. Enough to put around 2.000 books on the ereader. It is just perfect for the world trip because we read a lot in the tent, and don't want to take all the guide books of all the countries.

(+) Super light and compact

It weights only 180 grams which is lighter than a standard printed book. It fits in one hand and you can hold in for an hour above your head while you're laying on your pillow, without the risk of having a book on your nose.

(+) Dictionary and translations

The Kobo eReader has built in some dictionaries, which makes it super easy to look up some words. Besides this you can translate some languages to your native language. Reading in English never has been so comfortable for us.

(+) Adjustable background light

We can read where ever and whenever we want. In the night in the tent, in a bus, in the sun, it doesn't matter. With the adjustable back light you don't need artificial light to read which is super comfortable for your eyes.
(+) Long battery life

We need to charge the ereader less than once a month, and we use it a couple of hours every day. And with our WakaWaka Power+ we are always safe to have enough battery to read

(+) All file types

On the Kobo e-readers you can open all file formats (epub, pdf, mobi, jpeg, cbz, cbr, etc). We use almost exclusively epub files, except for the travel guides that are often in pdf. These are less pleasant to read on the e-reader where you sometimes need to use unhandy zooms to read everything.
We have the Kobo Glo HD. Right now they have other versions, but they all have the same advantages.
Check our their website to find your perfect Kobo.