Schwalbe Marathon Mondial
Two years ago we bought second hand bikes and left without any adjustment on our world trip. We would see on the way which parts are bad and what needs to be improved. On Zoë's bike were Schwalbe Delta Cruiser tires, while Olivier's bike had Continental, both had already used many kilometers. Zoë her expectation was that we would have a flat tire every day and we would not reach Breda, after two days, without a flat tire. Olivier was slightly more hopeful and thought that we would have a flat tire on our way to Leuven, after five days. But that flat tire did not come, even after 1,000 kilometers we cycled on the same tires without a single puncture. Eventually, Olivier became the first victim after about 1,150 kilometers, but Zoë quietly pedaled on her Schwalbe tires until they were worn on the thread and there was no more rubber to see. After 3.650 kilometers the tire was completely gone, without a flat tire, and we do not know how many kilometers of asphalt the tires had already consumed before we bought them. We replaced the tires, not with Schwalbes, but with local brands. We did not know then that it was the Schwalbe tires that saved us from the punctures. In Brazil we bought a Brazilian-made tire and got one flat tire after another. After just 1,000 kilometers the tires were worn down to the wire. We experienced the same story with Argentine tires.

Then we understood the quality of Schwalbe tires and replaced the Argentine rubbish with new Schwalbe Delta Cruisers, because they were first on. In 8,000 kilometers Olivier had only one flat tire, while Zoë replaced her tires after 7,000 kilometers. We asked Schwalbe for advice for a new set of tires and they recommend the Marathon Mondial. According to Schwalbe the perfect tire for the journey we make. After 1,200 kilometers on the new tire, without a flat tire, we are happy with the choice. Is it the ultimate travel tire?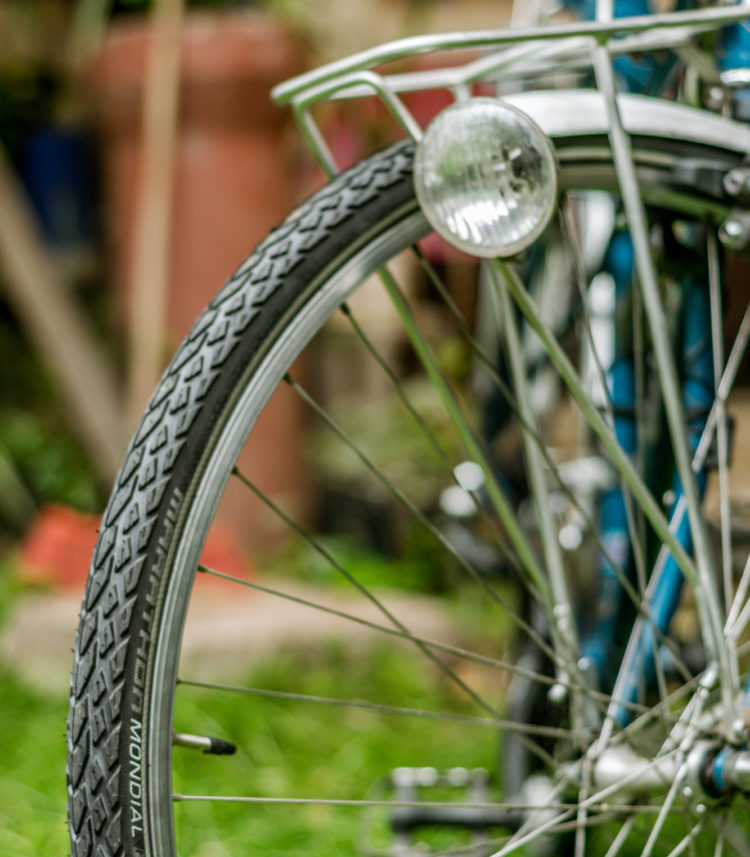 Anti puncture protection

For a world cyclist, there is nothing more comfortable than cycling without punctures. The Marathon Mondial has a Double Defense V-Guard protection with a combined anti puncture layer on the tread and sidewalls. Schwalbe gives the tires the highest degree of puncture protection and so far, admittedly barely 1,200 kilometers, we did not have a flat tire. However, the difference with the local tires is very big. They are much firmer and you feel the thick protective layer under the tread of the tire.

Durable

Schwalbe tires are barely available in South America and other exotic places around the world. A world cyclist wants a tire to cycle for as long as possible. The Schwalbe Delta Cruisers from Olivier are really worn after 9,000 kilometers, which is a bit to less for a world cyclist. The Marathon Mondial are much more sustainable and would easily reach 15,000 to 20,000 kilometers, according to Schwalbe. Off course we will test this, although it takes a while before we have so many kilometers.

Folding tire

The Marathon Mondial exists in two variants, a folding tire and a wired tire. Schwalbe recommends the folding tire, the Evolution Line version, for world cyclists. The Evolution Line is the best Schwalbe has to offer in terms of technology and materials. Compared with the wired band, the folding belt gets two points more on puncture protection and durability, and the tire scores better on grip. In addition, a folding tire is much easier to carry for a world cyclist. A tire tied on the back of the luggage might look adventurous, but without using it, the tire is exposed to all weather conditions all the time. Our spare folding tire is stored in the Ortlieb panniers and takes up little space.
The Marathon Mondial is available in different sizes. We use the 37-622 (28 x 1.40, 700x35C) version. In addition, the following sizes are available:

- 50-559 (26 x 2.00)
- 55-559 (26 x 2.15)
- 50-584 (27.5 x 2.00, 650B)
- 42-622 (28 x 1.60, 700x40C)
- 50-622 (28 x 2.00)

On the Schwalbe website you can't buy tires but there is a lot of information available about the Marahon Mondial and other things.