Northstar B17
"Is it a Bomber? A Bell 17? A Bear 17?" is written about the B17 canoe on the Northstar canoes website. Just like for our life jackets, we asked Northstar for canoe advice. We told them that we wanted to paddle the Northern Forest Canoe Trail, a trail of about 50 days, with big lakes, rapids and many portages. Northstar immediately said they have the perfect canoe for such an adventure. The B17 is a very stable 17 foot (5.2 meter) long canoe. There are different materials to choose from, as well as the trim material. We used the strongest IXP material and an aluminum trim. The canoe trip lasted 52 days and it was one of the most beautiful adventures so far. The only sad thing was that we canoe back to Northstar.
(+) Extremely strong

our B17 was made of IXP material, a blend of Innegra with Aramid fibers. Innegra has excellent impact absorption, great flex and good abrasion resistance. The B17 is made with different layers of Innegra, making the canoe ideal for expedition canoe trips. Because of the different layers of material, the canoe weighs more than a kevlar canoe. The B17 weighs around 65 pounds which is quite heavy during portages, but still lightweight for the strength of the canoe.

(+) Design

for a product designer, Zoë her true profession, the design is an important factor in putting together our gear. We have studied several canoe companies, but Northstar's design is by far the most beautiful, in our opinion. Yet we did not know what kind of canoe they would give us. When we arrived in Old Forge we saw our canoe for the first time and were immediately in love.

(+) Stable

The B17 is almost one meter wide, making the canoe very stable. Even on large lakes with a lot of wind, we never felt that we would tip over. The canoe felt very natural and smooth from the first moment.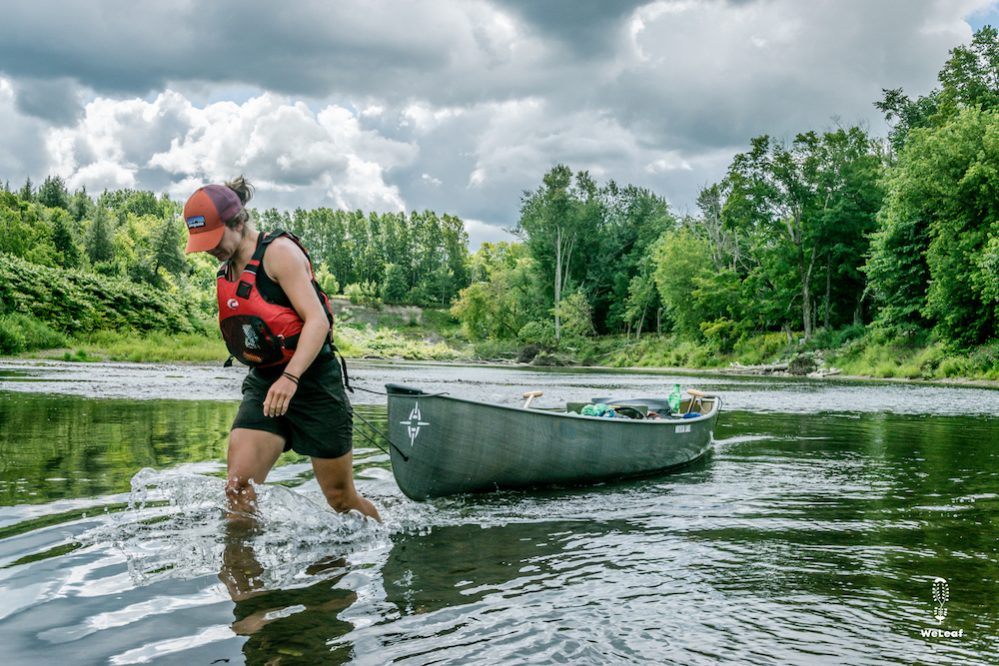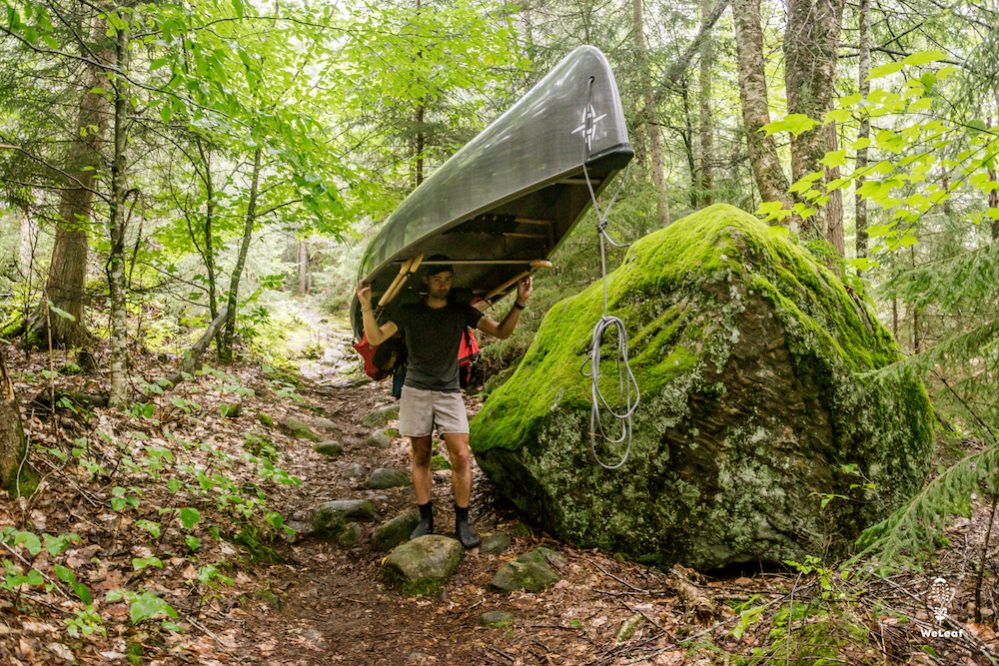 (+) Lot of space

Because the canoe is more than 5 meters long and almost one meter wide, there is room enough for a lot of gear. We tried to take as little gear as possible because of all portages, but our NRS bags fit in the canoe without any problems.

(+) Comfortable seats

you will sit a lot on a long canoe trip. A comfortable chair is not an unnecessary luxury. The Northstar seats are very comfortable and we barely had any sitting pain. A luxury compared to our bicycle saddles from the Giant Troopers. Moreover, the seats are attached in an intelligent way because this can be a weak point in a canoe.

(+) Paddles

we used Kawashiwi Straight paddles from Northstar. These are extremely strong and durable paddles that paddle efficiently with a lot of control. The only downside is that the paddles deformed slightly after a cold night causing the coating to come off. The paddles went, just like the canoe, back to Northstar so that they can improve their products.
Our opinion


The B17 with IXP material costs around € 3000 which is an expensive price for a canoe, but this canoe is almost unbreakable and will serve many many years. We were very sorry that we had to return the canoe to Northstar. If we would do the trip again, it would be with the same canoe.

Curious what we took with us in the canoe and how we organized our gear? You can read it all in our packing list for a canoe trip.

On the Northstar website you can find more technical information about the B17 and their other canoes.