Toon van Kessel
December 14, 2017

Hike and bike
December 18, 2017

---
Cycle the Carretera Austral
Do you want to know everything about the Carretera Austral or are you just browsing for a new cycling adventure? It is perhaps the most famous cycling route in South America and for us it is the most beautiful trip since departure from Amsterdam. We are happy to share something with you!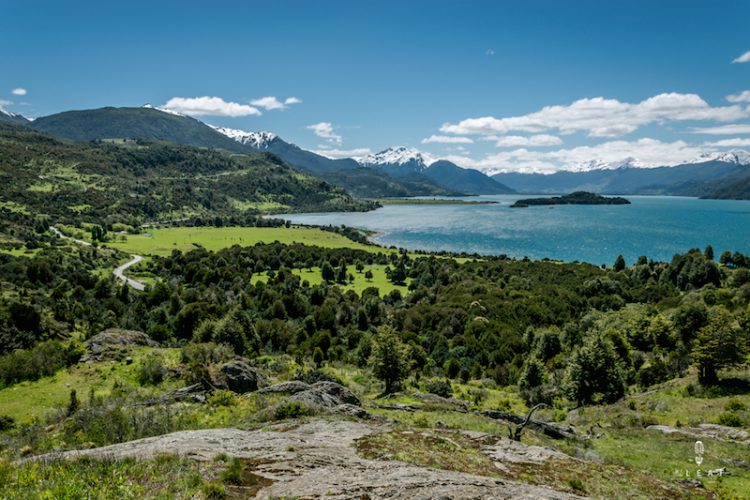 Route

The Carretera Austral runs officially from Puerto Mont to Villa O'Higgins. The route is 1200 kilometers long and connected by different ferries. There are a few possibilities to cross from Argentina direct to the Carretera Austral. Many cyclists cross the border from the ruta 40 in Argentina into Futaleufu and arrive at Villa Santa Lucia on the Carretera Austral. In addition, there are les known starting points such as the ferry via the island of Chiloe. We started in Puerto Montt, but all by all it is a beautiful route with a daily changing decor. The remote south gives a fun adventure, but is also easy to oversee.


Sights

Every corner is a sight to behold, but there are some highlights along Carretera Austral. Sometimes you have to get off the road, those distances are worth it, but usually you drive through it. From north to south, the most important sights are; the densely forested of Pumalin Park, the hanging glacier Ventisquero, a hike to the peaks of mountain Cerro Casillo, a visit to the most northern ice cab of the world, a canoe trip trough the Marble caves of Puerto Tranquilo and the water village of Tortel. In the end, the border crossing by Villa O'Higgens to Argentina is famous among cyclists and even called 'emotional'. This is a area only reached by foot or by bike and you will cross with two ferries and hike with your bike over a walking path in wilderness.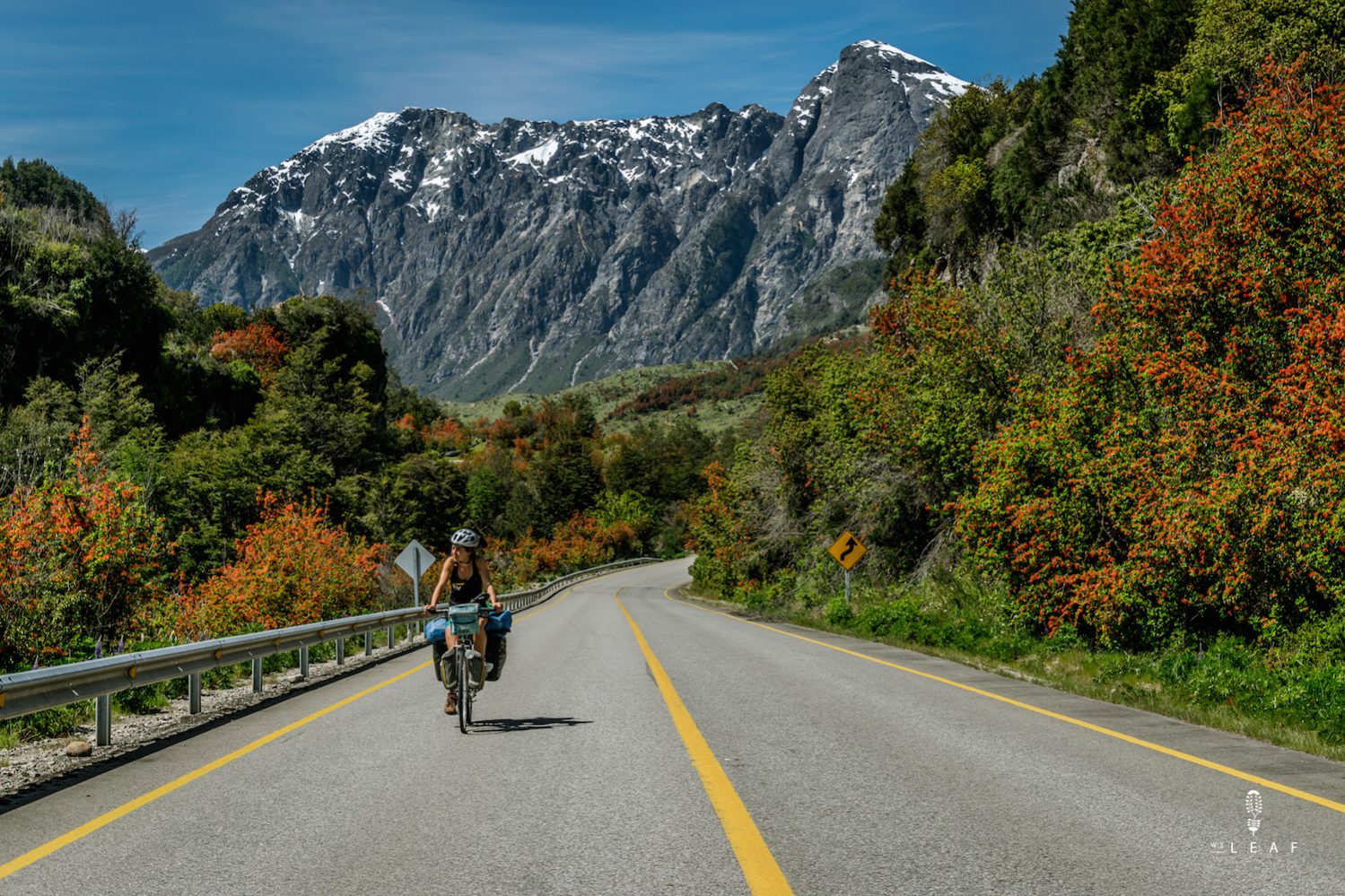 Distances and time

Distances are of course personal, but we advise to take the time. Bicycle fanatic or not, the route has a number of very steep peaks and there is still more than 500 kilometers unpaved. Moreover, it is so nice that it is a shame to race past it. A famous saying in Patagonia says "Quien se apura en la Patagonia, pierde su tiempo" (Whoever goes too fast in Patagonia, wastes his time). We have adjusted our daily average especially for the Austral. Every day we cycle between 50 and 60 kilometers and took one day at each highlight to visit. In total we used 24 days to get from the beginning to the end, but a few days extra would certainly not harm.


Planning

Of course you want to be prepared for travel. To help you a little further, we like to share the excel that Olivier has put together during our trip to be informed about the distances between villages, road quality and other special features. We also added some useful website links that we used a lot. As a yardstick you could say that on average every 100 kilometers there is a village with the basic needs. Navigating on the Carratera Austral is very easy and can almost be done with closed eyes. It is good to consider whether you want to cycle from north to south or from south to north. The direction north-south is the most popular, which is nice to meet other travel companions and usually works in your favour with the wind direction. The season is pretty important. The sunniest months are from December to March, you have a chance of good weather and you are assured that all tracks are 'open'. A disadvantage may be that there is an explosion of cyclists and other travellers. We cycled in the spring and had little rain and pleasant temperatures. They often say that it always rains in Chile, but almost every cyclist we spoke told us that he or she was lucky with the weather. Though, be ever prepared for some good rain showers. In spring it is not too crowded, the landscapes are in full bloom, but unfortunately not all the tracks were open yet.

Budget

The Carretera Austral leads straight through the 'abandoned' Patagonia. However, it was not that bad. Compared to the Patagonia in Argentina on the 'Ruta 40' there is plenty of life. In the smallest villages all basic needs can be found. A budget is very personal, but the Carretera Austral offers something for every outdoor-traveler. We slept more in the tent than ever before, to save some pennies, but especially to stay the night at dream places. Incidentally, a tent and a complete equipment and a bit of outdoor ambiance is a must. The iOverlander app helps to get on your way. When arrived in a village, and prefer a bit of comfort, you will find a hospedajes. Prices vary, but 8,000-15,000 Chilean pesos per person are possible. The food slowly becomes more expensive (from north to south) and more limited, but to our concernes it is nonsense that there is nothing to be found. The shops are small and the supply is less, but there is always bread, vegetables (onion, carrot, potato) and fruit (apple and pear) to find. Every night we managed to eat varied and within budget. Water is free and safe from natural water sources.


Bike repair shops

On the unpaved and often dusty roads the bicycle suffers (also when you ride the super new and greatest model). The luggage carriers, panniers, chains and brake pads wear faster than on a clean asphalt road. Bicycle makers are scarce and a good bike shop can only be found in Puerto Montt and Coyhaique, halfway between the Carretera Austral. In Cochrane, the last larger village at 250 kilometers from Villa O'Higgins, there is a large supermarket that sells very few bicycle parts, but there is no bicycle mechanic.

If your cycle with rim brakes, you should definitely take a few extra cubes. The descents are steep and on the unpaved roads you brake from top to bottom. On a rainy day you quickly wear out a full brake block. As far as flat tires are concerned, it is fortunately all along. Glass, iron pieces or spines are rare, so chances of punctures are lower than some other routes in South America. Finally, you will have to brush and grease the chain very regularly. We cleaned every other day because of dust, or even daily after rainy days. A spare chain certainly does not hurt, just like some extra tie-wraps and sturdy tape.