Searching for prejudices
March 20, 2019
Mission Impossible
April 11, 2019

---
Monday 4th of March - Border Belize with Guatemala
---
This time we won't escape the exit fee at the border post with Belize. "Is there no discount for cyclists?" Olivier asks the customs officer with his most friendly face, but she doesn't like his charms. This time we don't feel scammed, because it is clearly written that you have to pay to leave Belize, although we think 20 dollars per person is a lot for our three-day blitz visit. On the other side, in Guatemala, our travel feeling is reviving. We are suddenly back in South America, where we have interrupted the journey. We smile at each other and know without any words that we feel the same way.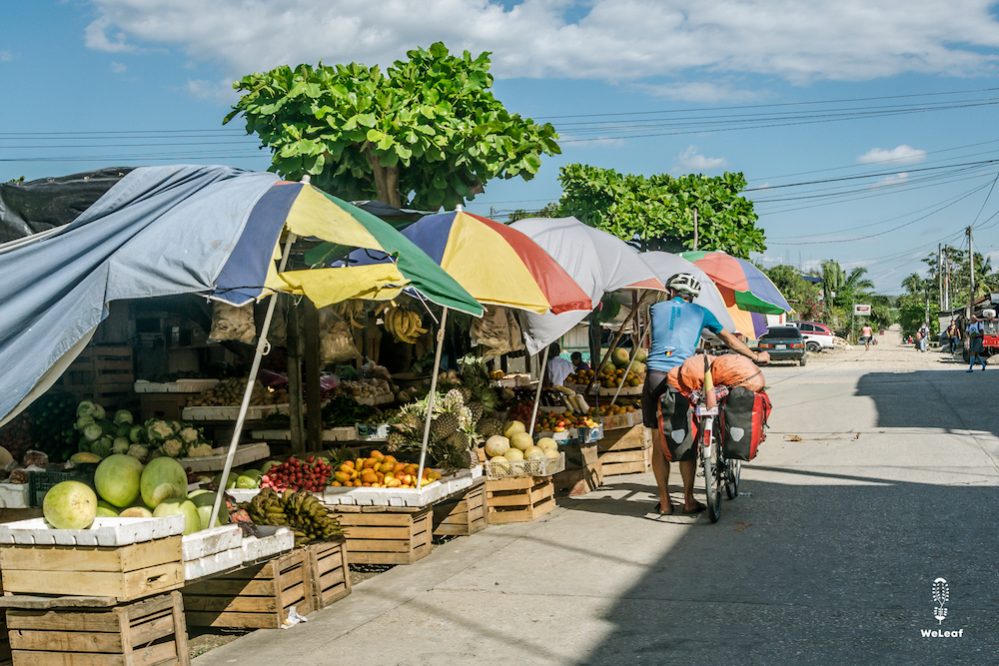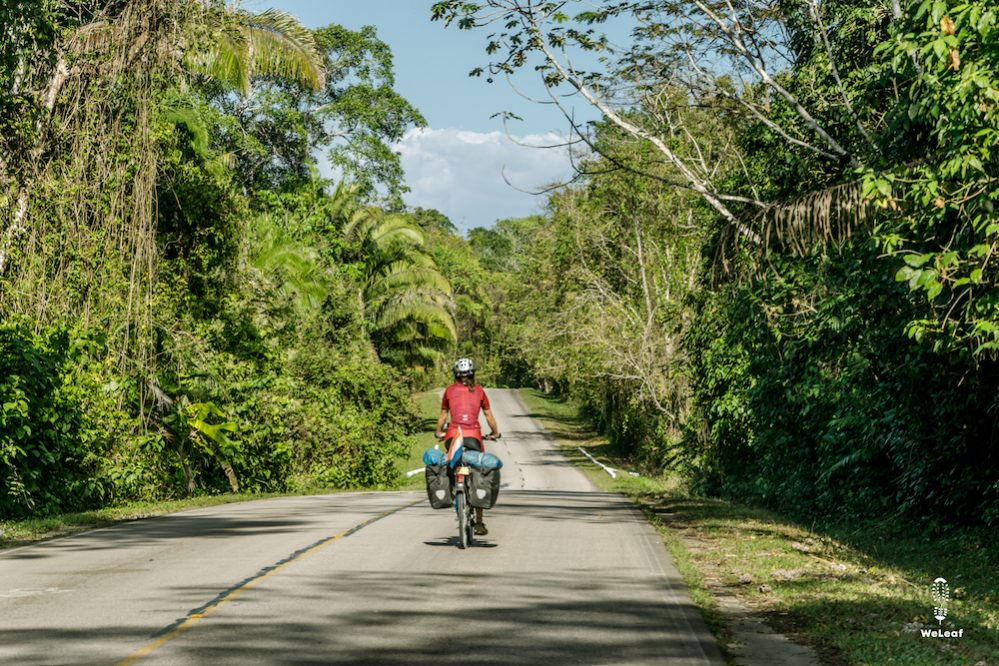 A few days later we cycle into a small national park. We are allowed to hang the hammocks and there is a small lake for swimming. A long wooden jetty goes up to fifty meters in the water and there are a few boys in the water. There is a large sign with a crocodile next to the jetty. To be sure, we ask the guard if it is safe. "Of course," he says, "as long as you don't enter the water after 5pm, it's no problem." We look at our watch and it's 4.30 pm. The boys are still in the water so we jump into the water quickly, but make sure that we are back on the jetty even quicker. Although the water is crystal clear and there are no crocodiles around, it feels scary to jump into it. An hour later we walk back to the jetty to view the sunset. A large crocodile swims around the jetty, exactly where we jumped into the water. "Not dangerous says that man," Olivier laughs as we swing peacefully in our hammocks. The loud roar of some howler monkeys sounds all around us. "I do sleep with those monkeys, but now that I know there may be jaguars, I won't sleep peacefully," says Zoë. "Not dangerous, as long as you stay in the hammock," the guard would say.
Hopefully we have a complete tent tomorrow morning and we are ready for mission impossible.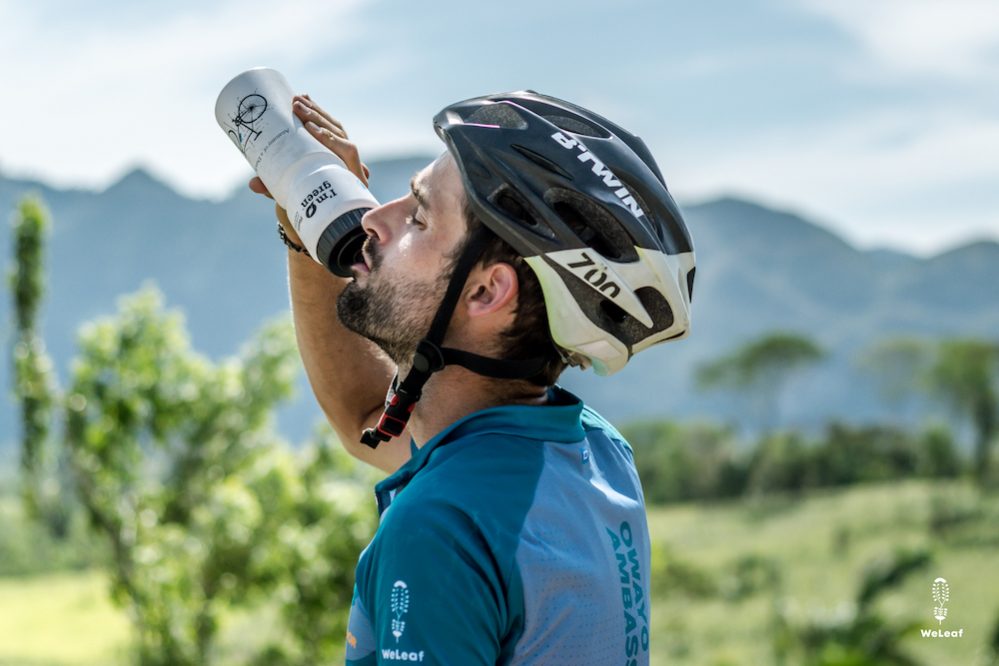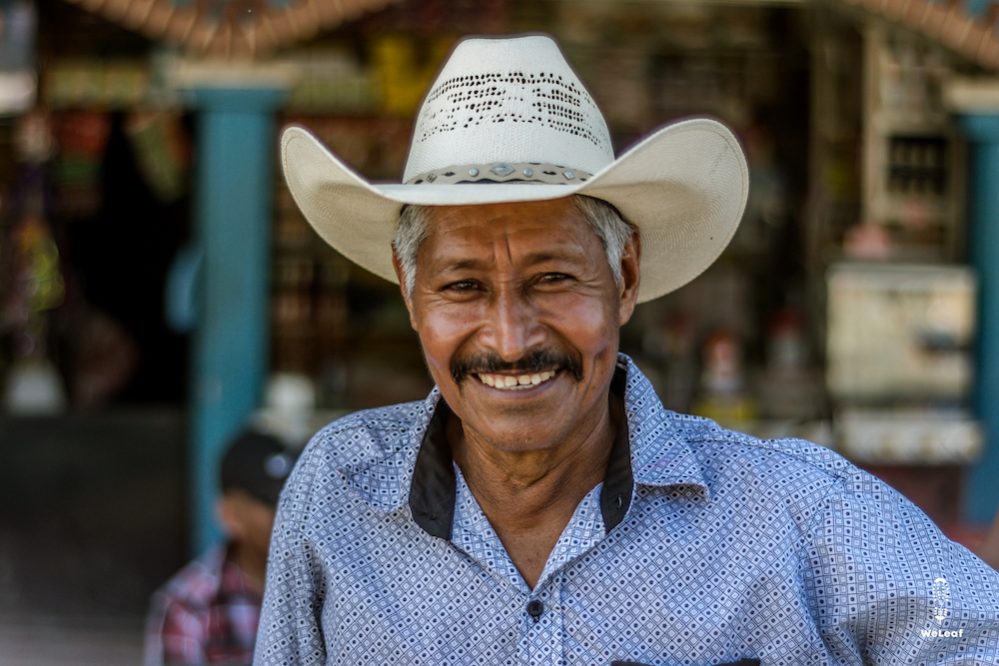 This way we find a beautiful place next to a river or a lake every night. During the day it is hot and the fresh dip in the water is always the perfect ending. Our day goal today goes to another national park. "You are not allowed to go in with the bicycle", one of the guides says. "But it is four kilometers to the lake" Olivier sputters. There is no coming through so we decide to look for another place to sleep. Ten kilometers away there appears to be a river is on the map. When we arrive, we ask some locals where we can sleep, but they say it is far too dangerous. We cycle over the bridge and see a military post. We have often asked to sleep with the army, but so far it has always been the same story. "We have to call our boss", whom they cannot reach. Then they usually disappear inside and come back with the news that they unfortunately cannot help us. This time it goes exactly the same way. So for the third time we have to look for another place, although there is now a gut feeling.
We cycle to a soccer field and take our bags off the bike, when suddenly a young man with short shaved hair stands in front of us. "I have to come and get you." It is clearly a soldier, but in civilian clothing. "Just ride your bike, I will run because we always run," he says casually and he runs alongside our bikes in a trot. Back at the army barracks we wait a long time before a sweaty man in running clothes arrives. It is one of the colonels and he says he is the boss of this military post. We can come in, get water, but he still needs to call the general. An hour later, he still hasn't spoken to the general, but another colonel has arrived. Together they decide that we can sleep in the guesthouse. Together they dare to share the responsibility. They are a bit ashamed of the simple guest accommodation they offer us and invite us to dinner. We eat in the officers' room when the general calls. "You get another room, one with air conditioning," says William, beaming, proud that he can offer us something better. "You have a few tough days ahead of you," he says with a broad grin.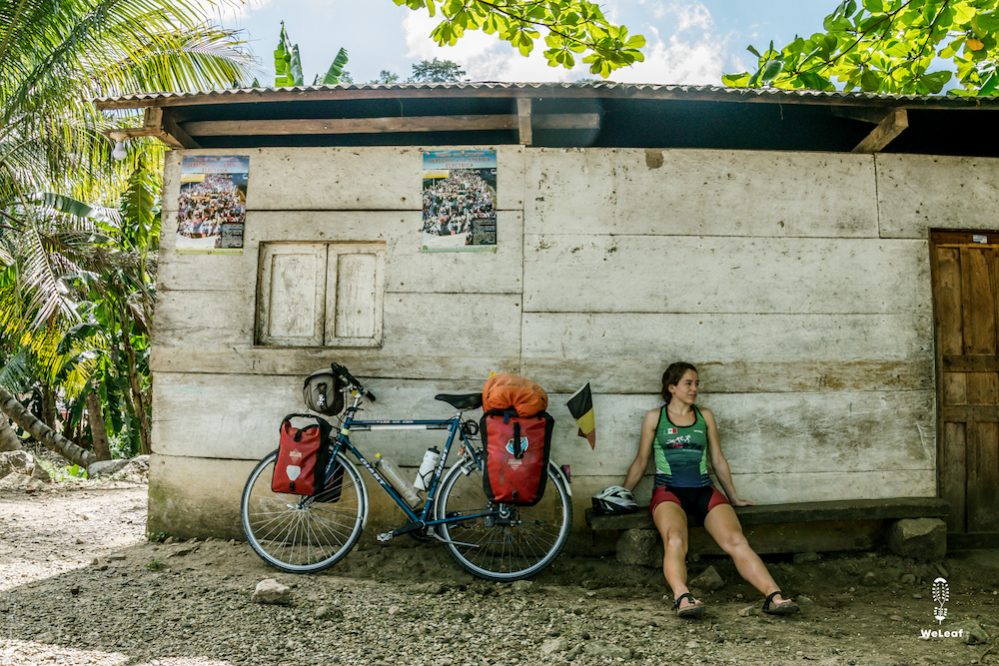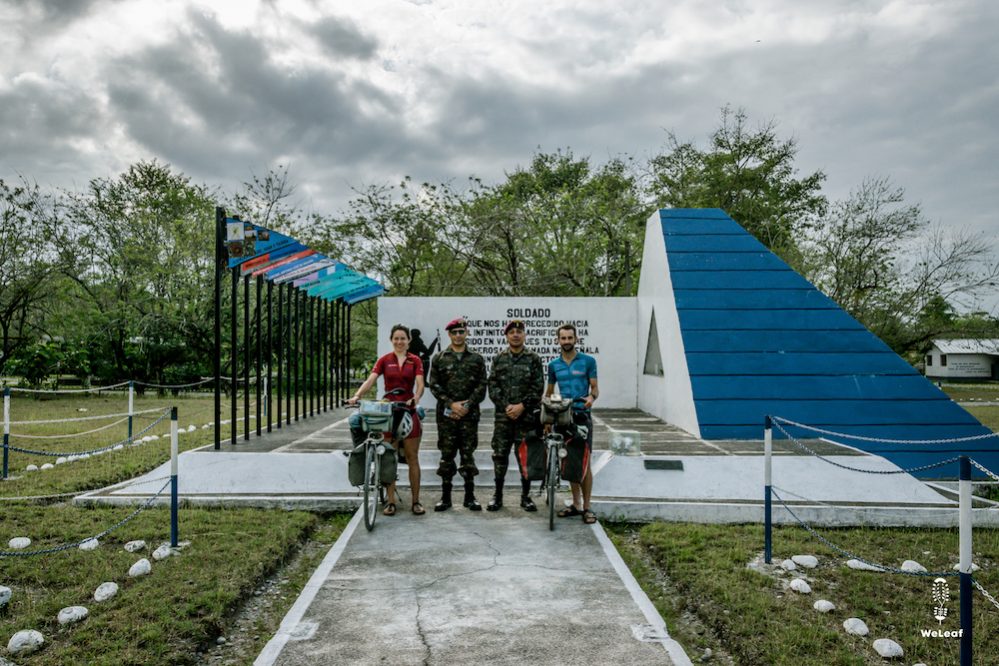 It was the first day with quite a few short but tough climbs. After 80 kilometers, Zoë starts to feel her wound. The tough climbs have yet to come and this doesn't sound so good. We both really want to cycle everything, but health comes first. Olivier hopes that it is only a small reaction from the body, a next step in recovery. He keeps his mouth shut and doesn't want to influence Zoë. Inside it gnaws at him. Shouldn't we have cycled through Guatemala, but just kept following the flat road through Mexico, he wonders. Did I overestimated Zoë's recovery. He feels guilty, but maybe tomorrow it will be over and we can take another step.

Nobody can tell us for sure what the next 160 kilometers will look like. It seems that they have never been to the border, so they gamble or tell what they have heard. "Everything is unpaved", "the next sixty kilometers is asphalt", "there are parts paved, parts unpaved" or "I have heard that everything is paved to the border", in short, useless information. We know that we are going into the real mountains and there are a lot of altitude meters on the program so every meter of asphalt is a gift. The first day is not too bad. Zoë cycles without any pains and flies ahead.
Of the sixty kilometers, at least 50 kilometers are asphalt. The other ten kilometers are so bad and steep that we have to push the bike and it takes almost as long as the 50 kilometers before. Next to a small river we see a perfect spot for the tent. When we washed ourselves, two men pass by on a horse. They assure us that after the next climb the asphalt will stop until the border. We pitch the tent and it is already dark when we have finished eating and doing the dishes. Everywhere around us there are strips about five centimeters wide where there is no grass, as if someone has drawn long lines on purpose. In the evening the lines are filled with walking leaves, carried by thousands of ants. "They are ant highways," says Olivier, "I once read in a book by Frank van Rijn, a famous Dutch world cyclist, that he put his tent on an ant highway and they ate half his tent." We look back and sprint to the tent. "Shit!" Zoë shouts, "one of them goes under the tent." We move the tent as quickly as possible to a safe place, surrounded by ant highways. Hopefully we have a complete tent tomorrow morning and we are ready for mission impossible.