The smell of Bolivia
May 18, 2018
The smile of the Andes
May 25, 2018

---
21th of April - Santa Cruz
"Do you already recognise it?" Zoë asks ten times as we get closer and closer to our final destination. 'No, not yet', Olivier says confident, because he has walked so often around in the neighbourhood in 2015 for the preparations of Julia's and Simon's wedding. "And now?" Nair, Julia's sister who lives in Santa Cruz, is waiting for us with open arms. Olivier returned three years later, but 'this time with his bicycle and his girlfriend' they joke. Julia told Nair to feed us 'because we looked so skinny'. We just unloaded the bicycles and we can already join dinner. While the snacks are enough to fill a starved stomach, the grilled meat waits for us. Five rows turn around patiently on a stick. Eduardo from Buenos Aires saw the picture and wrote to us: 'Ah, I see that you are staying with a family that has a small restaurant'. No restaurant, it's all for us. We cannot leave the house until we have gained five kilos. We absorb all the luxury of a big city and a beautiful home. During the day Nair goes to work and we visit the city and search for some new bicycle tyres. In the afternoon Nair and her friend Fernando come home for the lunch. We prepare a nice meal and wait for them in the evening. Then we go out together. To the square to drink a hot milk and eat an ice cream, to the shopping mall to play in bumper cars, to the river beach to bath in the water, to a bar to dance on live music and on a 'test' trip to different restaurants. We are broadcasted live on national television and the kilos slowly grow back to the body. A full program, wonderfully relaxed for the mind and body. Although Zoë's body seems disturbed a little bit.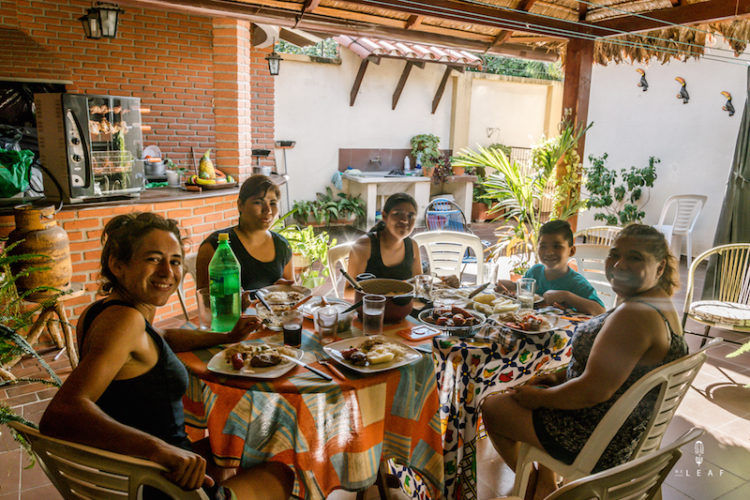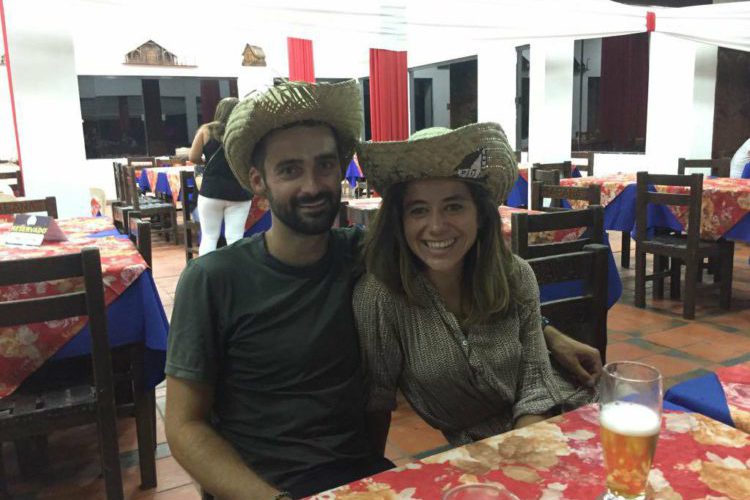 I doubt myself when I look into my underwear and see black blood again. I'm not in my period, right? I ask Olivier to be secure. A quick search on the internet shout out the words 'pregnancy'. I do not believe in that, I have faith in the IUD that should not allow a pregnancy, but I still write my mother, slightly nervous. Personally I think it has to do with physical stress, I tell her. The hot sun of the Chaco, irregular food and the bad sleep because of the mosquitoes. It also suddenly explains my unkind moments to Olivier. My mother has checked with the family doctor in the Netherlands and she indicates that I should do some test. Not a bad idea, so after a call with all the insurances, the appointment in the private gynaecology clinic is planned quickly.

When we arrive at the hospital, everything is different than in the Netherlands. Things are said frankly in the waiting room. The whole room knows that Mrs Gonzales comes for an abortion. The bill must be paid immediately, otherwise you can forget any help. The money disappears in a cardboard box next to the counter. If you are going to sit on a chair in the corner, then every newcomer is ahead of you. From our own experience we learn that we can wait for hours to hear that the doctor will not come. If the doctor finally turns out to be there one day, we just learned all the tricks and the next adventure starts. I can take off my clothes and put on a linen, translucent blue bathrobe. And then sitting quietly in the waiting room again, with my bare buttocks in my new package, between the other patients. Many times I sigh deeply and I think, it's nothing Zoë, it's just different, it's Bolivia.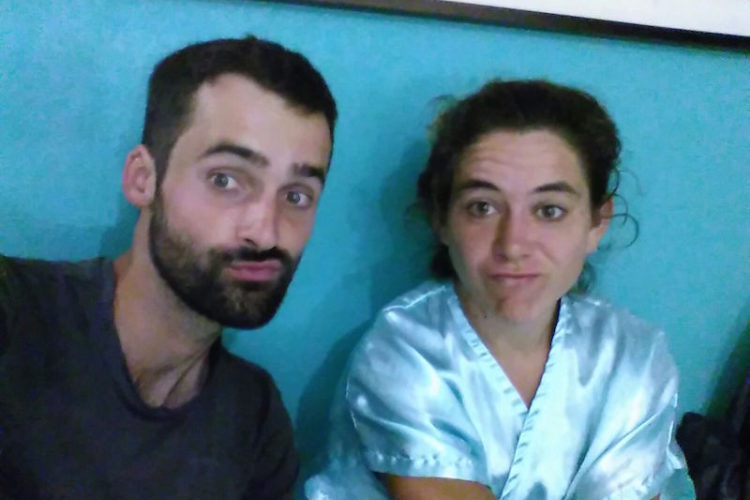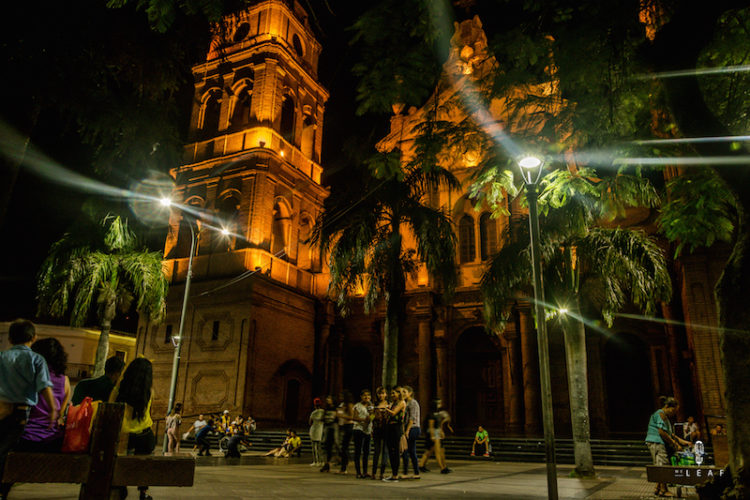 Three studies, three times with the legs open. The illness tour begins. In the first test, a woman dressed as a cleaning lady asks me to take off my blue coat. "I'll wait for the doctor," I say patiently. 'She is late, so I'm doing this for her' is the answer. At the second room I expect the doctor. However, there is a man with a moustache and a cigarette at the desk reading the newspaper. He does not look up, does not introduces himself, and only tells me to take a seat on the chair. I have no fear of gynaecological examinations, but with your legs stretched on the chair, an intimate discomfort remains. Especially with an old man between your legs, who coughs well just before he starts. Suddenly I become completely uncomfortable and feel everything but at ease. A lump rises in my throat and I fight against rising tears. At the third room doctor Raye is finally there. I am comfortable about the result and I assume everything is allright.

We attend the consultation for the results. "You have different cysts in your ovaries and an inflammation," says the doctor. I blink twice and look at Olivier. I do not know what it means, but frighten anyway. The doctor begins to tell me that I must have my spiral removed tomorrow, for a hormone cure of three months. 'The combination of a hormone spiral and a hormone cure doesn't work' says the doctor. 'And you will start an antibiotics cure tomorrow'. Everything is in Spanish and it goes a step to fast for me. I am shocked by the result and when I ask where the cysts and inflammation can come from, whether it is dangerous and what consequences can be, the doctor's answer is 'you know, it's late already, I have to go home. Tomorrow we will talk further and get your spiral out, unless you do not want to, you choose yourself, with the possible consequences of that'. I feel knocked-out, I do not know what is right, and I don't want to remove my spiral in this clinic and replace it by another one. I am completely stressed and do not feel understood.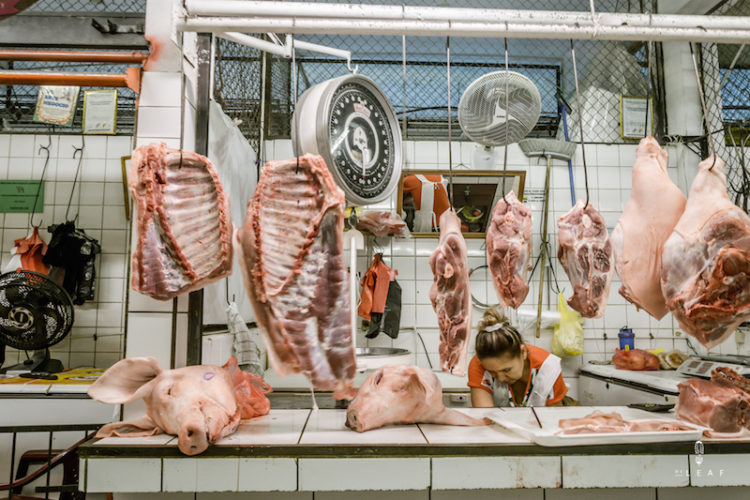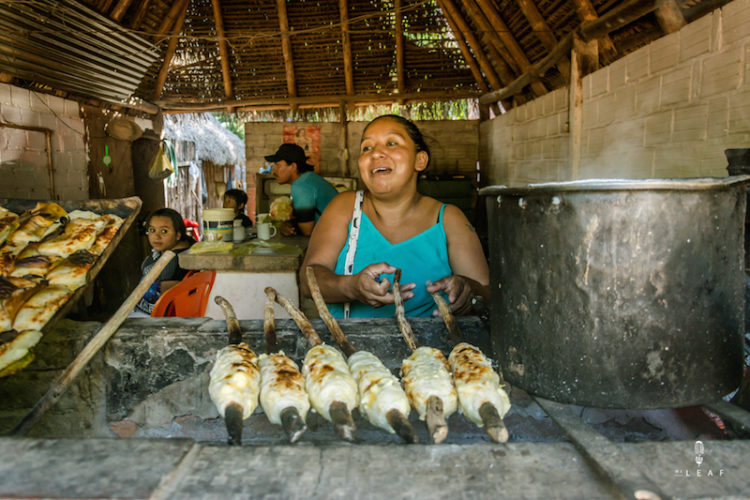 Fortunately, help from the Netherlands and Belgium came to make that the decision. Olivier's mother is a doctor and consults a colleague. Via via I quickly hear that both the cysts and the inflammation are not serious and are actually a common problem for women with IUDs. Where I understand the logic of the Bolivian doctor about double hormones, I'm relieved to hear when the Belgian gynaecologist tells me that I can leave the spiral. However, I have to take the antibiotics and hormones (the pill) regulations and check again in three months whether the cysts have grown. I am glad that the illness tour is over. In total we certainly spent twelve hours in the waiting room. Carefully, watching Zoë's body, we can now continue cycling.

We are grateful for all the help that Nair has given us. We had a great time and there couldn't have been a better place for this situation. Nair arranges a final gift for us: an acquaintance will drive us out of the city with a van, so that we avoid the dangerous traffic in Santa Cruz and can safely start our climb to Uyuni.