---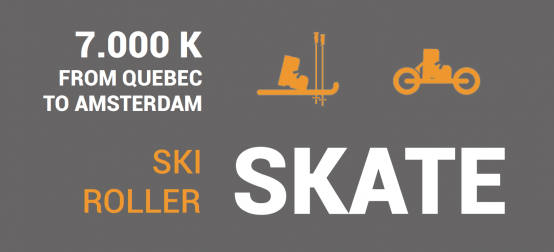 The last part of our world trip we challenge ourselves with new ways of traveling on human power. On January 26 we will start a 3,000 kilometer ski tour along the north coast of the Saint Lawrence River. Then we cross the ocean with a cargo ship and continue our way on roller skis through Scandinavia and the Baltic states. More than 7,000 kilometers on unknown terrain and in unknown circumstances. We are ready!
---
THE CHALLENGE
---
The Skate Tracks are all about new ways to travel on human power and sustainable. We travel by train from Vancouver to Quebec City. From there we tie up the skis and trek 3,000 kilometers through the harsh winter of Canada. The temperature remains well below freezing point during the day and the routes we follow exist only in winter. It will be a huge challenge, physically and mentally. From the east of Canada we will try to hitchhike on a freighter ship to cross to England. It that works out well, we will start a roller skate adventure through Europe along various European Rewilding areas from there. More than 4,000 kilometers on European roads on small wheels. This last adventure brings us back where it all started three years ago, at home.

We try new things and immediately go for the serious test. Jumping into the deep is the best way for us to discover these new ways of traveling. Until now, the bicycle has always been our trusted means of transport, but we exchange it for unknown ways of traveling. A risky choice, or not? If we don't try, we will never know!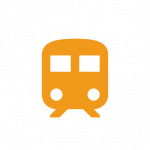 Sustainable Travel
With the train and the boat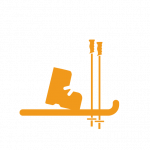 3000+ kilometer
Skiing through the remote east of Canada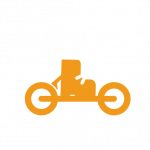 4000+ kilometer
Roller skating through Europe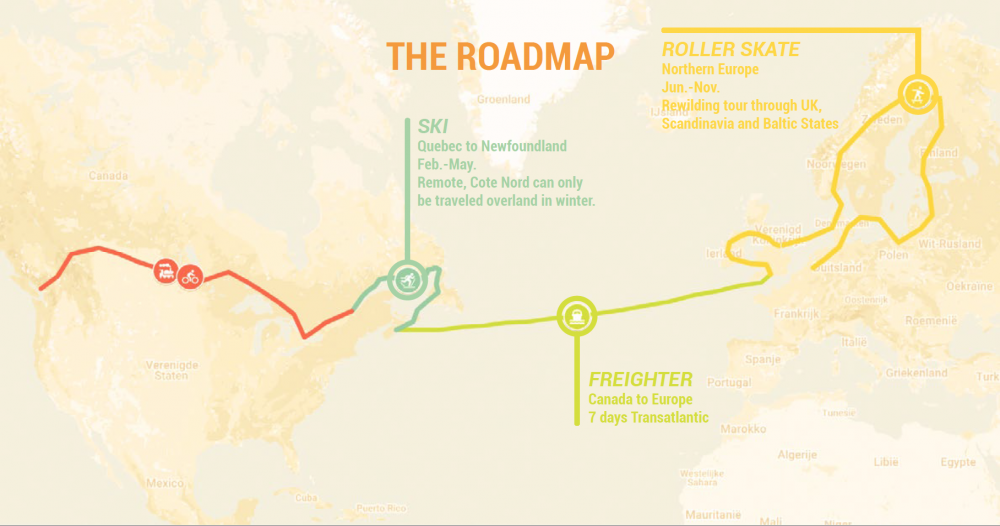 WHY DO WE DO THIS?
---
We want to inspire and convince other people to discover the world self supported. We are convinced that this is the most beautiful way of traveling. It is a sustainable way of traveling, healthy for the body and the mind, and close to the local culture and nature. By giving the example and telling stories, we want to show that this way of traveling is possible for everyone. We want to enrich the consciousness of the people about the beautiful nature and culture on this earth. The conscience to protect this earth and take care of it.

We live conscious, slow and healthy. Our main goal is to inspire other people to do the same. To go different. They don't need to go on a three year journey. What we seek for is to get people out of their comfort-zone. To get uncomfortable and go exploring. Either it is by finding a new skill, by taking their bike to their job, live conscious or learn a new languages. We show that change is not scary, but exciting and that the 'different' is possible for anyone.

ENERGY \ HEALTHY \ UNIQUE ADVENTURE \ SUSTAINABLE \ CONSCIOUS
CHEAP \ CREATIVE \ PERSONAL DEVELOPMENT \ WORLD KNOWLEDGE

#SLOWTRAVEL

THE ROUTES
---
We push our boundaries and explore new ways of human powered and sustainable traveling.

Trans Canada Train: We travel by train from Vancouver to Quebec. It is the ideal way to discover the vastness of Canada. The train journey takes no less than five days with overnight stays on the train. Along the way we will make a number of stops that we will explore by bike, probably the last bike kilometers of our world trip.

3000+ kilometers skiing: Cross country skiing is popular in Canada, but there are hardly any long-distance trails. We travel along the Cote-Nord on routes that only exist in winter. During the summer months the villages can only be reached by boat. An unknown adventure on unknown paths.

Atlantic crossing: We crossed the Atlantic with a sailboat three years ago. A very special experience, but Olivier never jumps on a sailboat again. A freighter ship, on the other hand, must be a better deal. The sustainability of cargo transport by sea is still a difficult fact, but by traveling on a cargo ship we hardly cause any additional environmental impact. We will find out how the sustainability is!

4000+ km of roller skating: Roller skating has been on Zoë's bucket list for a long time and we are going to make it happen. From England we want to skate through Northern Europe past various European Rewilding Areas.
REWILDING EUROPE
---
We take up the challenge for nature and dedicate ourselves to Rewilding Europe, a new European initiative to make more space in Europe for wild nature, wilderness and wild animals. Rewilding Europe aims to rewild one million hectares in Europe, in at least ten different areas. We support Rewilding Europe in two ways. First of all we try to show the beauty of nature to inspire people to go out themselves, which will lead to more protection of these areas. Second we collect money for the release of one bizon in the wild, €3.500 in total. Discover here everything about our partnership with Rewilding Europe.
SPONSOR US
---
Do you want to sponsor us for this next adventure? New ways of traveling on human power means new material and new apparel. The winter in Canada in particular requires an adjustment of our gear. We must prepare for temperatures of -30C below zero. We try to find sponsors for our gear, but if that doesn't work, we have to buy it ourselves. We will give half of your contributions to Rewilding Europe. In this way we contribute to the wild nature that we enjoy so much. Once on the road we provide inspiring travel stories, beautiful videos and lots of photos! Do you help us getting started?
BECOME PARTNERS
---
We like to become friends! There a many ways to do this!