Diego Bianchetti
June 20, 2017
Sunset in style
June 27, 2017

---
On our way to Salvador
---
We are half way our trip to Salvador, where Zoë's parents will be waiting for us. Only a few kilometers are in front of us and we have more than enough days to reach Salvador crawling. Everything goes with the flow, though it will get tight.

We cycle on a desolate road with perfect asphalt decorated with yellow lines. The landscapes is coloured with fifty shades of green, thanks to the rain season. Many kilometers we cycle on the perfect road until we arrive in a small village. Suddenly the road stops and changes into the other extreme. A big red and brown muddy road with sticky clay is the exchange for the next ten kilometer. 'Lets go, this is what we expected for South America!' and challenged we make our step into the sucking mud. We plough and drag our bicycles through the mud while the clay sticks in between the brakes. Every two hundred meters we need to remove it with a stick of sugar cane. Some parts allow us to cycle but most of the track we have to 'walk'. After more than two hours our tyres feel the asphalt again. We stop at the first car repair shop along the road and for not more than a smile they make our bikes glimp like a pearl.
The road to Pirimbu is unpaved, about fifty kilometers long. Hard stamped sand alternates with coarse gravel and loose sand. The sun burns on our back and the sweat is dripping on our handlebars while we are bumping over the all the little rocks and cow rib roads. The environment is beautiful. On the left side is a nature reserve with high sand dunes behind the ocean is hiding. Along the road are standing various simple and colourful houses with cheerful Brazilian music. Life here has another rhythm, one where sociability and tranquility determine the pace. So far the day is going smoothly and we are enjoying the scenery route, until Zoë is attacked by a group of big insects. Stung by a wasp she rockets forward over the gravel road to shake off her attackers. After a kilometer long fight on the bicycle and a fair amount of bites, Zoë wins the fight, but racing over this unpaved road takes its toll. A flat tyre and some loose screws are the result. Under the burning sun we change the tyre and continue our path. Along the way we find some nice camping spots for the tent, but food and drinking water is a problem here. Further all the pousadas are closed so we have to continue to the next village. At the end of the gravel road Olivier starts feeling the bumps in the road better and better, noticing that he tyre is also flat. After 4.500 kilometer Olivier is still leading the ranking, seven against two. With some intermediate stops to pump put the tyre, we just reach Pirumbu where we eventually find a place to sleep. Almost all the tyre repair strips for the inner tube are perished and this morning we used or last spare tyre. While cooking one of our sporks, the useful spoon and fork combination, breaks and when we want to go to bed the air conditioning falls out which rises the temperature in the room quickly. The only option is to sleep with an open door and expose ourselves to the a mosquito torture because mosquito nets are uncommon here in Brazil. It will be a long night, but tomorrow everything will be better!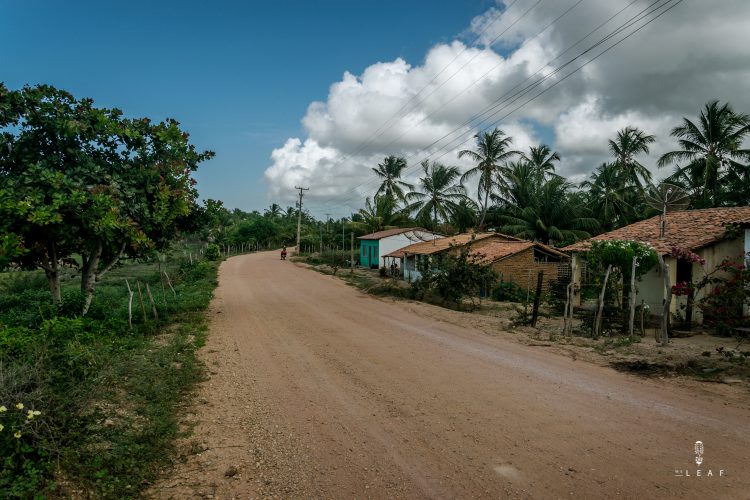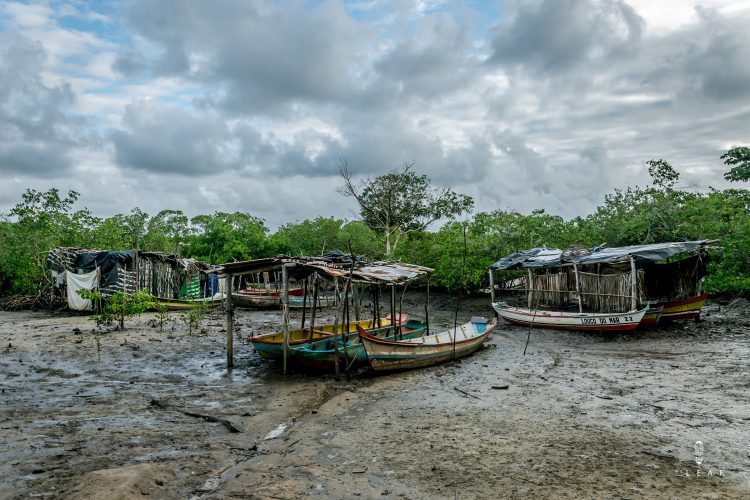 With rain dripping on our poncho's we cycle the next morning in a sad looking surrounding. After three kilometers the first fixed tube gives away and we turn back. We replace the inner-tube for another fixed tire but leave again without any trust. After ten kilometers our fear became truth. In thrilling rain we walk some kilometres along the road until we reach a small bus stop. We consider our possibilities, but the only chance is hitchhiking or walking, since out glue doesn't work and we used all our repair stickers. Off course there is no Brazilian that even consider two wet dogs with loaded bicycles on the back seat. We have been very positive so far, but on such moments you feel hopeless. Apparently bad luck is limit to 24 hours, because suddenly the heaven opens. The rain finally stops and a little bit of blue sky squeezes trough the clouds. We get a rescue call of our warmshower (couch surfing for touring cyclist), to tell us that his wife is already on her way to pick us up. With a big smile and a high five we quickly forget the last 24 hours.

The warmshower network is, again, an unforgettable experience. We stay at Rogerio and Bibiani in Aracaju. A wealthy family where we can recover for five days, and even that was to short according to the family. They show us around, take us for dinner and we go to a farm for the weekend. At the farm we learn about shrimp cultivation, we see atlas ten unknown fruit trees and we enjoy the natural rest with flowering butterflies. During the stay we are of great entertainment for the little Denise and we receive the funniest drawings from her and her friends. At the day we want to continue, a rain flood hit the city. It rains like it never stops and turns Aracaju into a swimming pool with cars dipped until the roof. We stay for another night before we head on to the next warmshower. Pascal and Maria almost beg us to stay longer when we leave after two days and Rafael already longing for us. He even paddles 40 kilometer in our direction to meet us half way. Zoë's outer tire is more than well-worn and are the reason of the previous flats. On our way to Rafael it hit us again and since still didn't find a new tire, we need to be creative with an old inner tube as protection. Unfortunate, before we reach the next village we have more punctures than we have spear tires. We don't find a new one, and hopeless go to a repair shop and let the man repair our flats since our own glue doesn't seem to work. Just at the moment we think it is fixed enough for the last kilometers, we hear a huge explosion. The outer tube gave up and took in its way under the mudguard as well. There is no other way than take the bus to Rafael. The hoard of new tubes and outer tires that Zoë's parents wil bring for us, are just one week to late.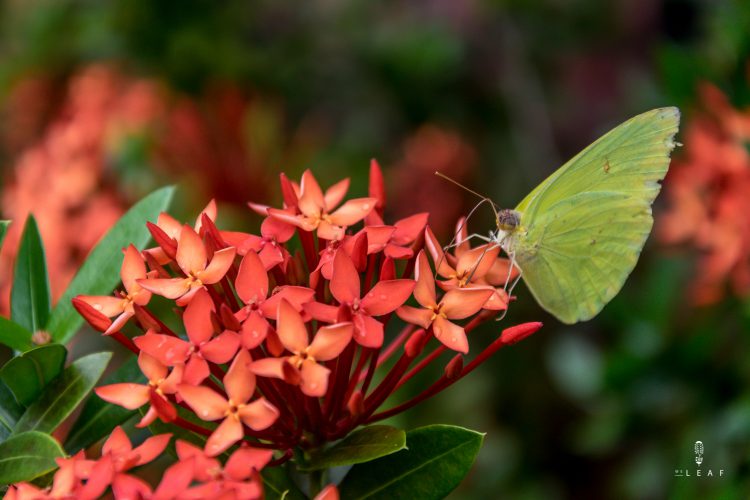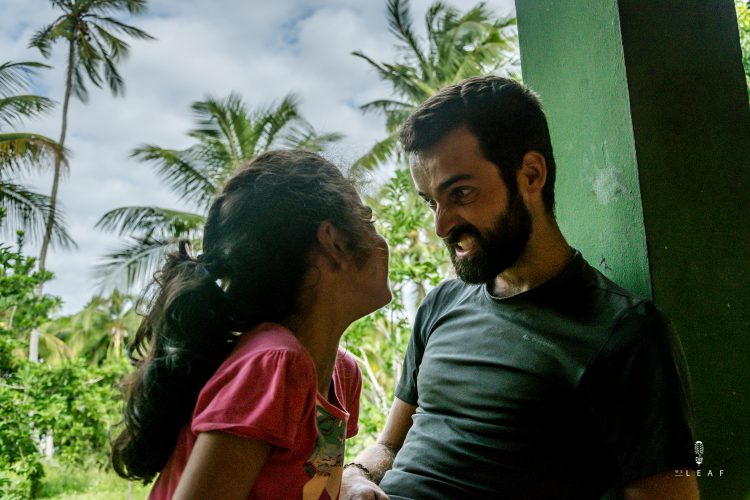 At Rafael's we take the time to search in every corner for a new outer tire and we are flabbergasted when we find a small 28 inch tire. Finally, and restless we continue to Salvador where we, again, will be welcomed by a warmshower. In wait for the parents we have enough time to explore Salvador, enjoy Brazilian birthday celebrations and learn about Capoeira in the park. On our way back form the city center we escape a robbery. A cyclist turns back and clearly show us signs to not enter this path. He points at thee, possibly, armed boys. They walk in our way while the cyclist tell us they tried to steal his bike. We take the other route and realise that this could have end different. We cycle already six weeks in Brazil and have eyes in our back, but unless all the warnings and vigilance, it can be as unexpected as this. This is the uncomfortable feeling that always will be hiding behind the comfort. We know now, that we enjoy brazil as a tourist and still look forward to the coming weeks in Brazil, but it wouldn't be a place to live.