Packing list for hiking trip
October 15, 2019
One hundred kilos on our back
October 24, 2019

---
Thursday August 8 - Old Forge
For a long time we thought that some adventures were only reserved for a select group of people. Such as mountain climbing for people born in the mountains or cross-country skiing tours in winter for people from Norway and Sweden. It is logical that we left by bicycle because that is in our genes. The bicycle is our daily mode of transport, to work, to sport and to visit friends. Perhaps a long journey on the bike sounds equally unlikely for someone who was not born in a bike culture. That is also how we thought about the canoe trip. We have no experience with canoeing, rapids, portages and have no idea what kind of gear you need. Fortunately the trip around the world taught us that limitations only exist in your mind. We can live the life we ​​dream of, as long as we move in the right direction and believe in it. Almost two years ago, when we arrived in Ushuaia after more than 10,000 kilometers by bike, the dream of a long canoe trip arose.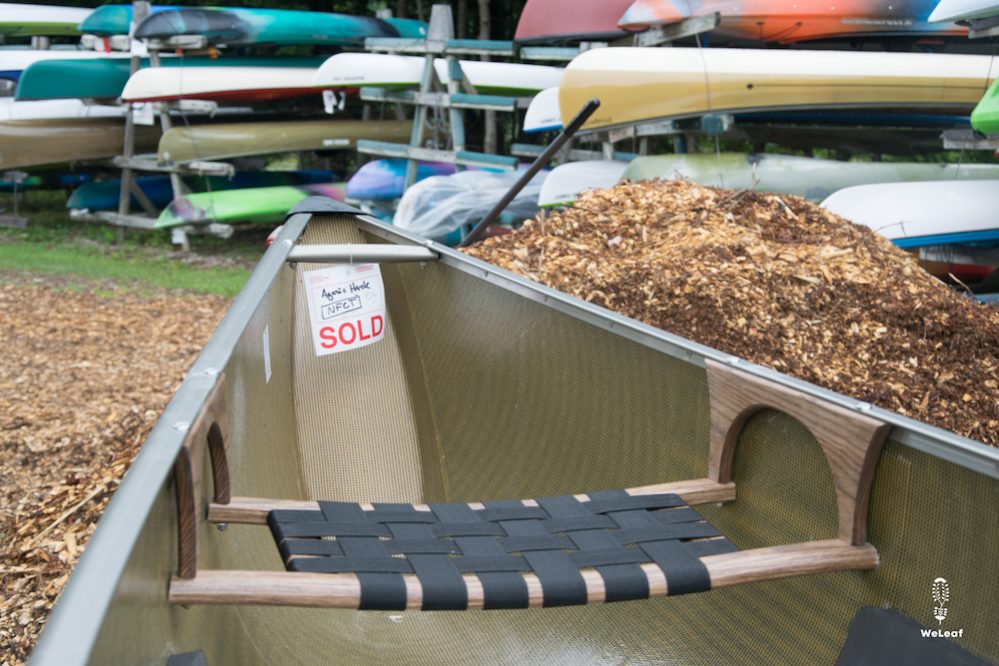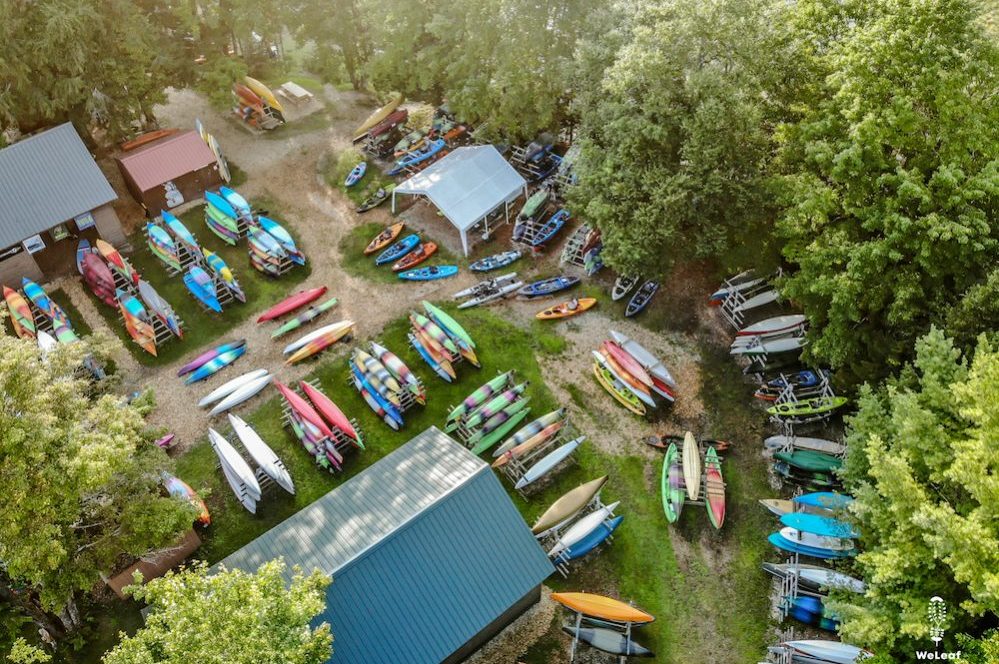 "Shall I just call?" Zoë asks a little nervously. We have sent an email to a canoe company in the US with our new leaflet 'self supported through North America'. A few weeks ago we made plans for the next part of our trip. Everything revolves around the 1.200 kilometer long canoe trip that we found in the Northeastern US, the Northern Forest Canoe Trail. We will make our way to the start of the canoe trail by bicycle and foot, but the canoe trip will be the highlight of this adventure.
"I'm not sure how to ask," says Zoë.
We have a clear question for Bear from Northstar Canoes, but it feels like we only have one shot. We want to get a canoe sponsored for the trail, a deal of more than 3,000 euros.
"You are a natural in telephone conversations and convincing people" says Olivier, who doesn't like calling people. Whenever Zoë calls someone, it feels so relaxed and natural.
We dial the number on Skype and call Northstar Canoes in Minnesota where it is six hours earlier. Bear answers the phone and we introduce ourselves. He has to think for a moment, but then remembers the email and he says he has been reading our mail with sponsor proposal. There is a few seconds delay on the line, but the connection is good. Zoë's first nerves are immediately gone and she talks to Bear as if she spoke him last week. Zoë tells us about our plans and says abruptly that we need a canoe for the Northern Forest Canoe Trail. 'Technically we know nothing about canoes, so I trust your expertise, but with my product design background I can say that my eye fell on your product. That's why we call you, "Zoë says without hesitation.
Bear asks if we make a documentary about the NFCT and we abruptly say 'yes' without having thought of it before. It is quiet on the other side of the line for a moment.
"Allright, this is what we will do," says Bear. 'We will give you a Northstar Canoe and some paddles for the trip. There is only one important requirement, we want to have the canoe back at the end of the trip'.
It is good that Bear could not see us, because we were almost jumping and dancing around. We try to remain professionally enthusiastic and agree further details. Northstar will arrange a canoe to be ready for us at the start of the canoe trail in the beginning of August in Old Forge, New York. Who would ever have thought this? There is no way back, the dream comes true.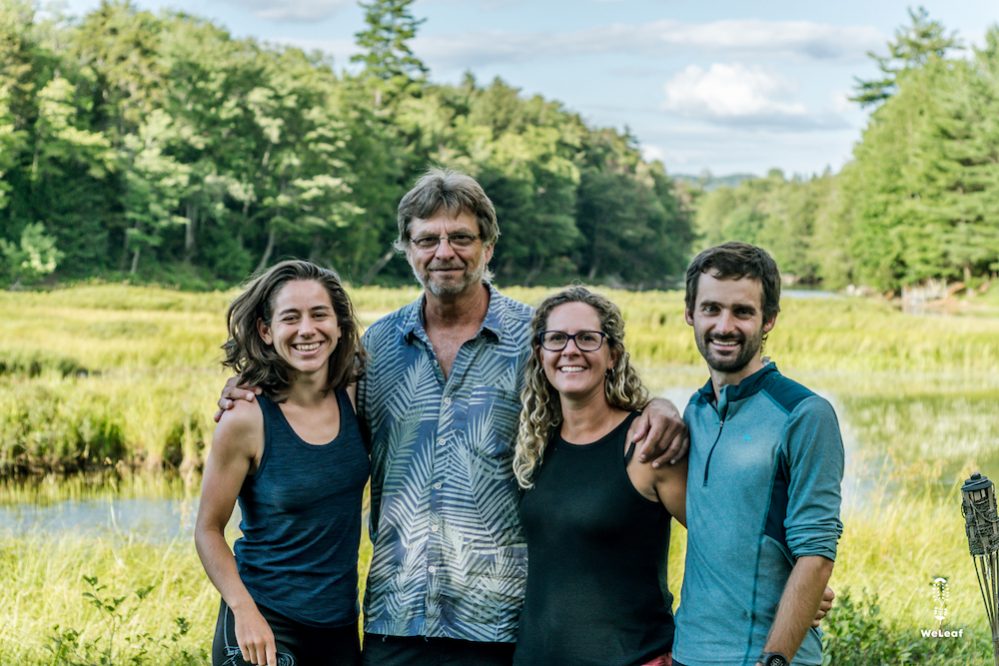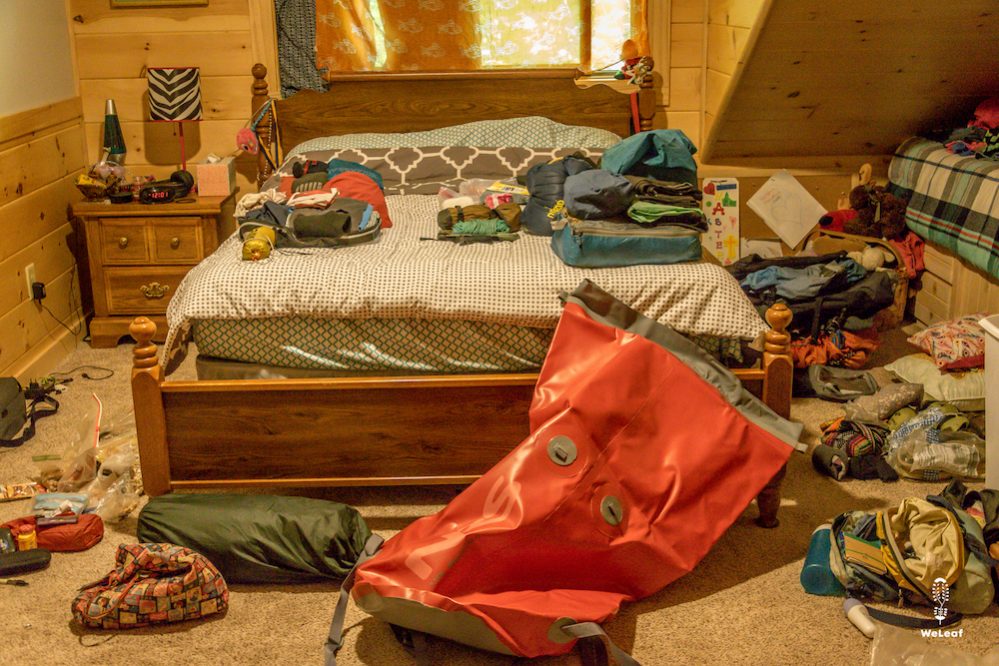 Almost eight months later we cycle into Old Forge and see Mountainman Outdoor Company where John is waiting for us outside. Just like with Bear, we called John and told him what we needed. John was extremely enthusiastic about our plans from the first moment and said 'yes' to all the things we asked. We first sit inside the office at the back of the store to get acquainted, but can no longer hold our patience.
"Can we see the canoe?" we ask. 'Off course. It's a beautiful canoe, "says John.
We walk outside together and there are a few hundred canoes. Mountainman is the largest canoe outfitter in the state of New York. We walk along the racks and cannot believe that one of these canoes is for us. John suddenly stops and walks to a wooden rack on the left. There is a large grey canoe on the lower shelf.
"I think this is the canoe," and he checks the label. "Sold. Zoë Agasi, WeLeaf 'is written on it.
"Wow, what a big thing," says Olivier surprised when we take the canoe out of the rack.
'Enormous! How are we going to carry this on all the portages? laughs Zoë.
"That's a very good canoe, they've given you the right thing for this trip," John says affirmatively.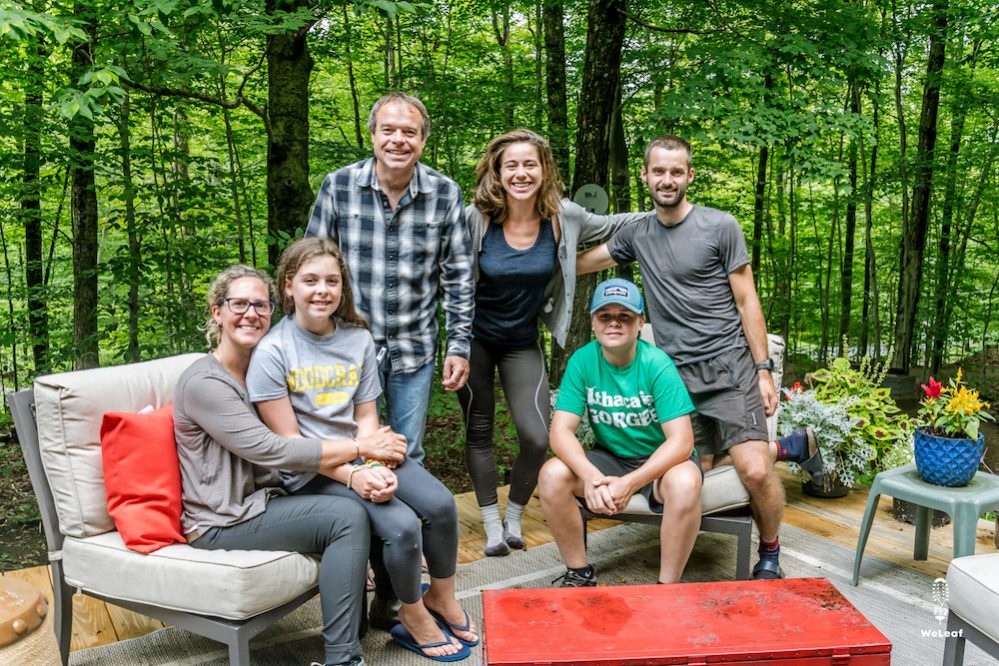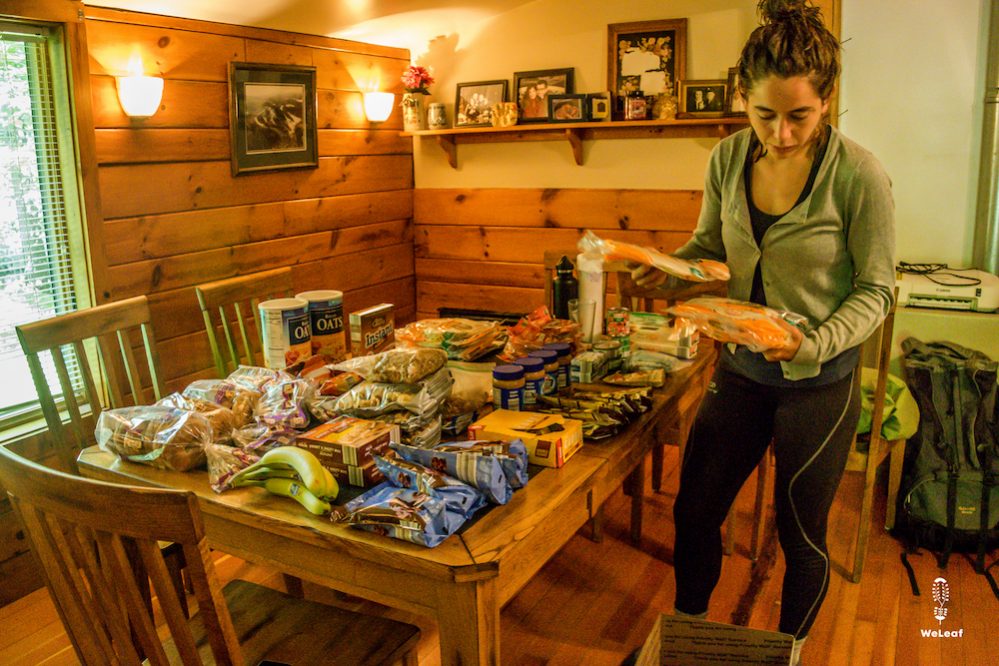 What once seemed so far away suddenly appears at the doorstep. In a week we will jump into the canoe for fifty days. We may not like it at all, but we can hardly imagine that. The guidebook starts with a quote

"The northern forest canoe trail is a heritage trail, as close as we can come to a time machine. Paddlers jump from the present through the past as they slide from wild to rural to urban and back along a thousand-year-old water highway "- Ron Canter 2002

Physically and mentally we are completely ready for the journey, we will learn the skills on the water. The next week is entirely devoted to the preparation of the trip. We stay in the house of Monique, the business manager of Mountainman. Amazingly, she is not at home the first few days. John drops us off at the door. We don't need a key because the door is just open.
"Monique said she sent an email with all the information," says John
We connect with Wifi and have a long welcome email from Monique. Feel at home and use what you want is the message. Trust and hospitality like in South America!