Suffer now
August 25, 2019
Pennsylvanian Dutch
October 14, 2019

---
Monday July 9th - Erwin
Our journey would never be the same without all the people we meet and help us. In fact, without these people we would have been home a long time ago. Mountains and nature are beautiful, but they don't tell stories and don't ask questions. We always thought the bikes where the attraction to contact. They arouse interest and open the conversation. After a few weeks on the Appalachian Trail, we learn that cycling is not the biggest attraction. It is our story, our adventure that inspires people. The bikes are the visible part of it, but now that we walk on the trail and look like any other hiker, we are still overwhelmed by the help of people.

It already begon before the start of the walk. We wrote a message to a warmshower host at the end of the trail. We asked if she wanted to host us one night at the end of our 1,000 kilometers, after which we would travel back to Atlanta by train to pick up the bikes. 'It's crazy that you have to do so much effort to pick up the bicycles. We will get them for you 'was their answer. Hu, wait a minute, what, pick up our bikes, 1,000 kilometers in the south? That is just to the south of France. "Our son cycled 5,000 kilometers through the US. So many people helped him and this is our way to pay it back" they said. We could not believe that people wanted to do this for us, we feel very special. However, the "problem" was not covert jet. Their family lived in northern Georgia, about two hours from Atlanta, where we stayed. How are we going to get the bikes there, we thought. "We bring them, it's only a two-hour drive," our host in Atlanta said. "Only two hours away and two hours back," we respond with wide eyes. 'I drive to work for an hour and a half every day. Two hours is nothing, 'laughed Elizabeth. And so it happened that Colin and Elizabeth brought our bikes to northern Georgia where they were picked up by Bob and Kim. While we were hiking on the trail, our bikes were on their way and waiting for us to be finished. It is unlikely, bizarre and heart-warming at the same time. It teaches us how we want to be when we get back home. Just like Kim and Bob, we will pay back by helping others wherever we can.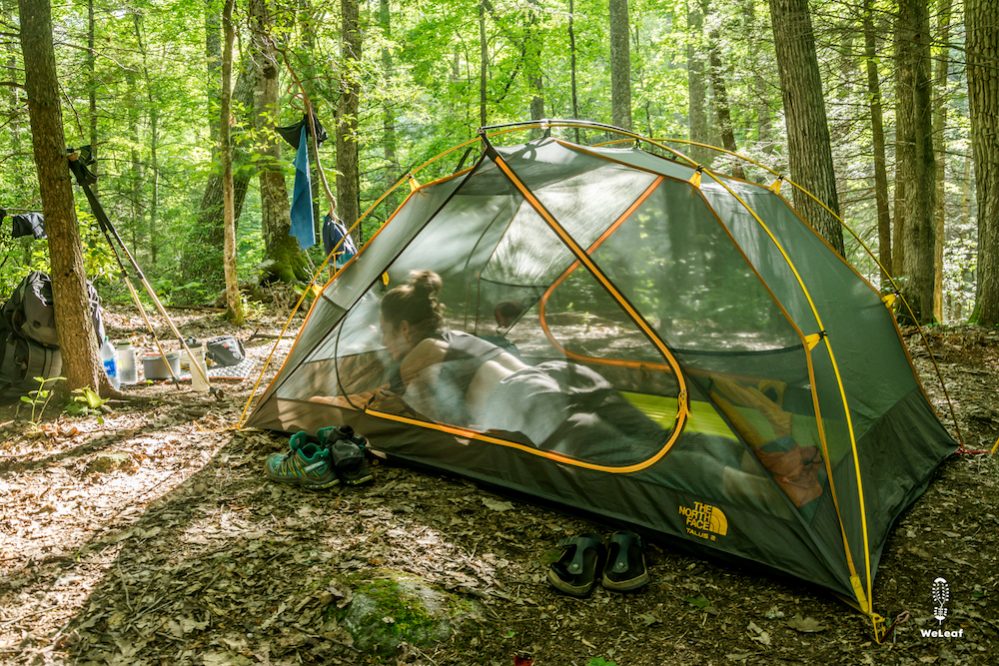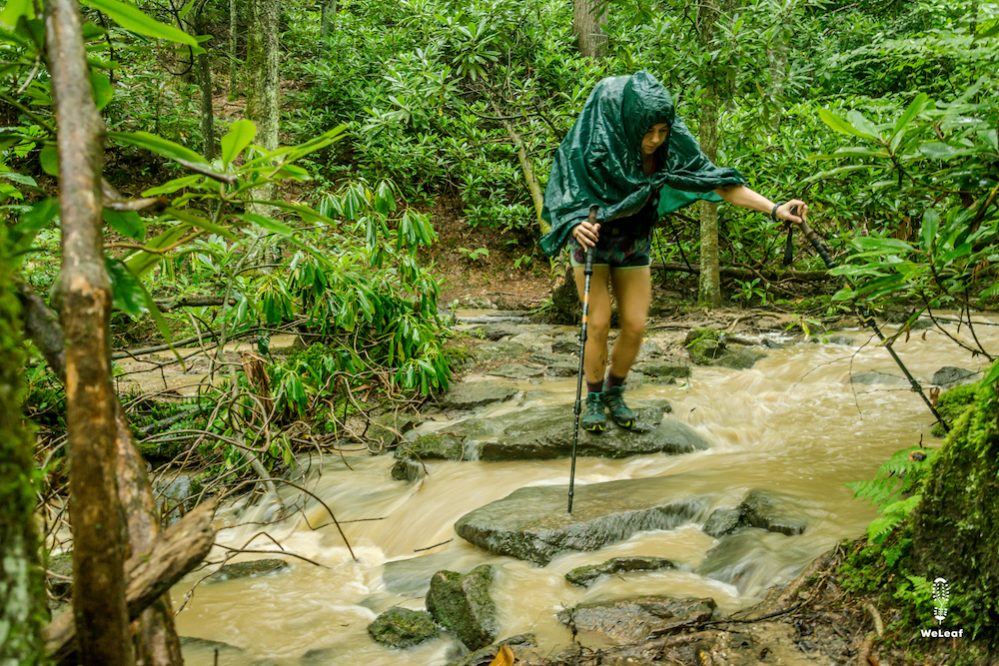 One evening we are sitting on a bench near a shelter. Zoë talks about our trip to a few people at the table. Two women are in their sleeping bags in the shelter. They listen, but do not participate in the conversation. Although we do the same as everyone else on the trail, a section of the complete 3,500 kilometers hiking trail, they are overwhelmed by our story. Question after question follows. Sometimes we no longer realize how special our journey is. It has been our life for almost three years and for us it is daily fare. The interest and surprise of others make us realize what we are doing. We cannot do without the people we meet, who follow us and who help us. They make our trip. The next morning we eat our breakfast at the same table. This time the two women are sitting in the sleeping bag at the table. One of the two walks towards Zoë and quickly puts a twenty-dollar note in her hand. "For some shopping in the store," she says quickly. Stutteringly, Zoë tries to say that this is not necessary at all, but the woman's two hands clench around Zoë's hands. "You are my inspiration," she says with tears in her eyes.

In Erwin we said goodbye to Simon. After his departure, there were still nearly 500 kilometers left on the schedule, but we felt fit and thirty kilometers a day became almost a normal day distance. To joke, Olivier said 'we still have 20 days to see a bear'. "Those are fewer days than before," Zoë said, not believing we would see one anymore. Half an hour later we bend a turn and a large black dog walks ahead of us. "Hey, a dog who lost his owner" says Olivier. "Or, um, wait a minute, that's not a dog. That's a bear!" we shout in unison. Before we realised it was a bear, it disappeared in the bushes. "I actually want to be able to see it from the front," says Zoë, and we hope we will see another one.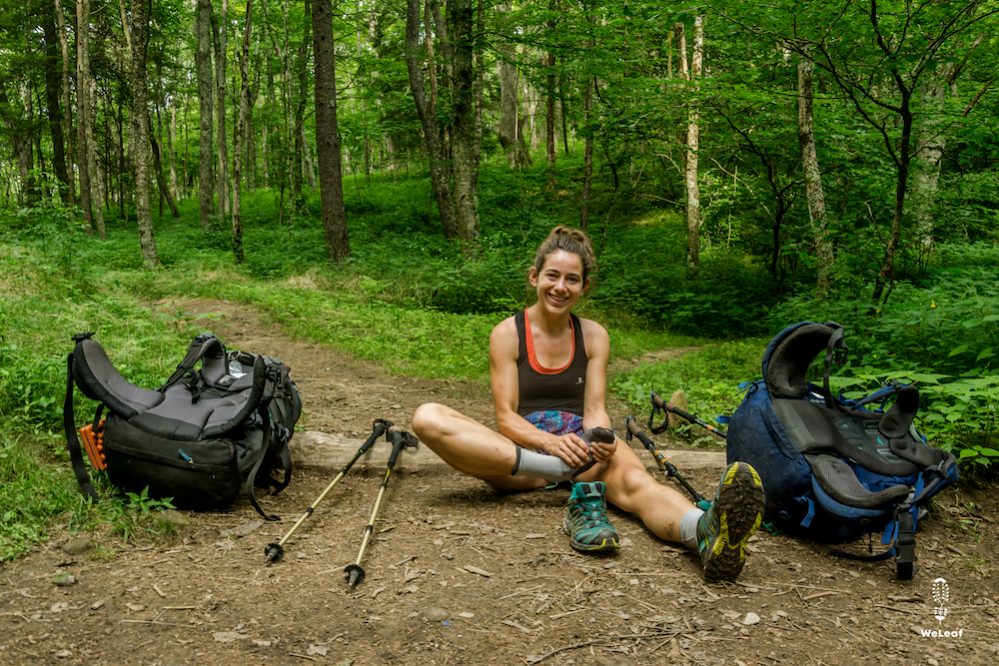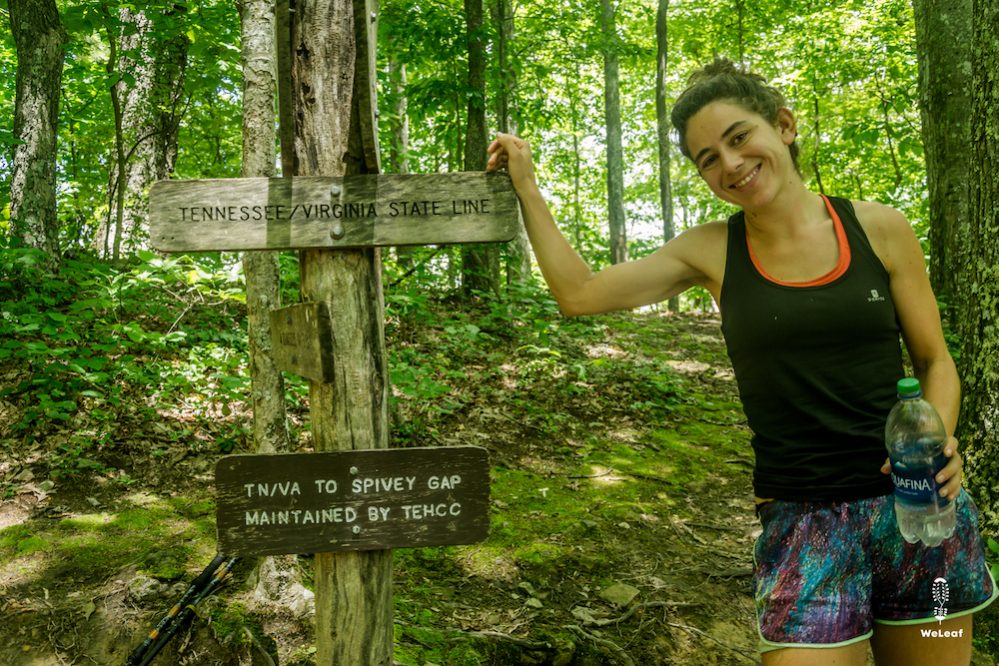 A few days later we meet Cindy, a 40-year-old woman from Dallas. We already saw her a few times with Simon. She walks with a dark green skirt so we always called her 'skirt'. She walks very slowly, but does almost the same distance as we do every day. After our zero-days in Erwin we catch up with her again and meet at the shelter that evening. Her idea was to walk for a week, that became two and now she is working on the third week. We camp together for a few nights and on the third night she asks if we are going to the hostel too, a logical next stop. We honestly say that we do not spend money on overnight stays.
"I invite you," Cindy says cheerfully.
'No, no, it's our own choice not to sleep inside. We can afford it, but we choose not to do it so that we can travel longer."
"I like your company and I really want to support your trip."
Cindy paid our hostel and the gourmet breakfast. She later treated us to pizza and told us ten times that we are her inspiration to follow her dreams. She is home now, and told us her husband and kids are upset with her because she stayed away for so long. The hike in the forest have made her realize. She sends us a message "I let hum simmer for a few days and I told him that I have done everything he wanted me to do for 27 years, which is half my life. I am going to do what I love to do now ". The purpose of our trip is to inspire people to do what you enjoy doing. It gives us energy to see our trip does inspire individuals. We always say we travel self-sustaining and on our own, but actually we are not, we get support everywhere around the world.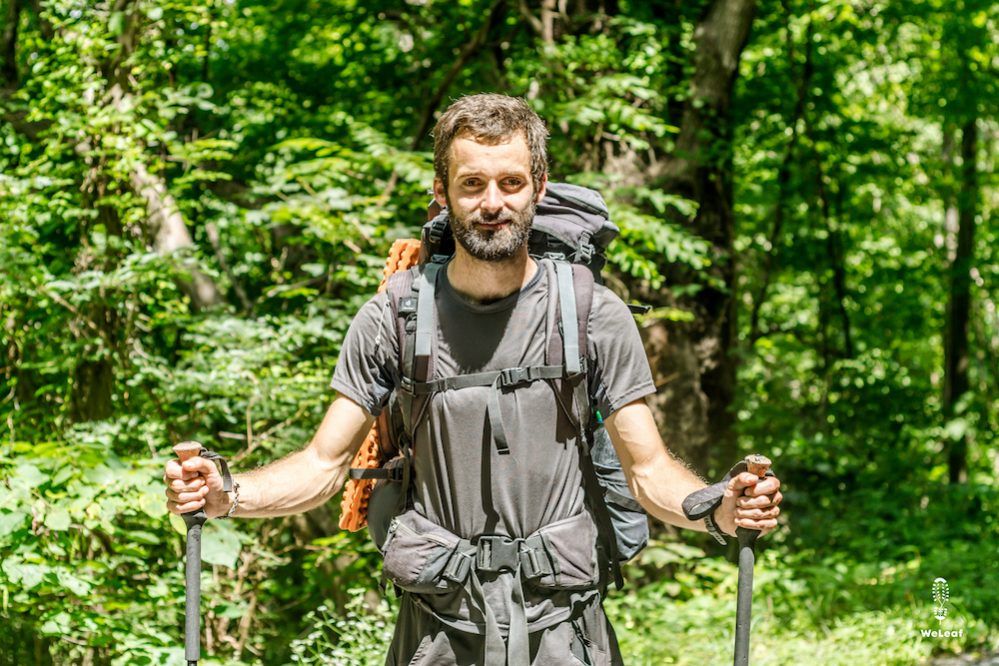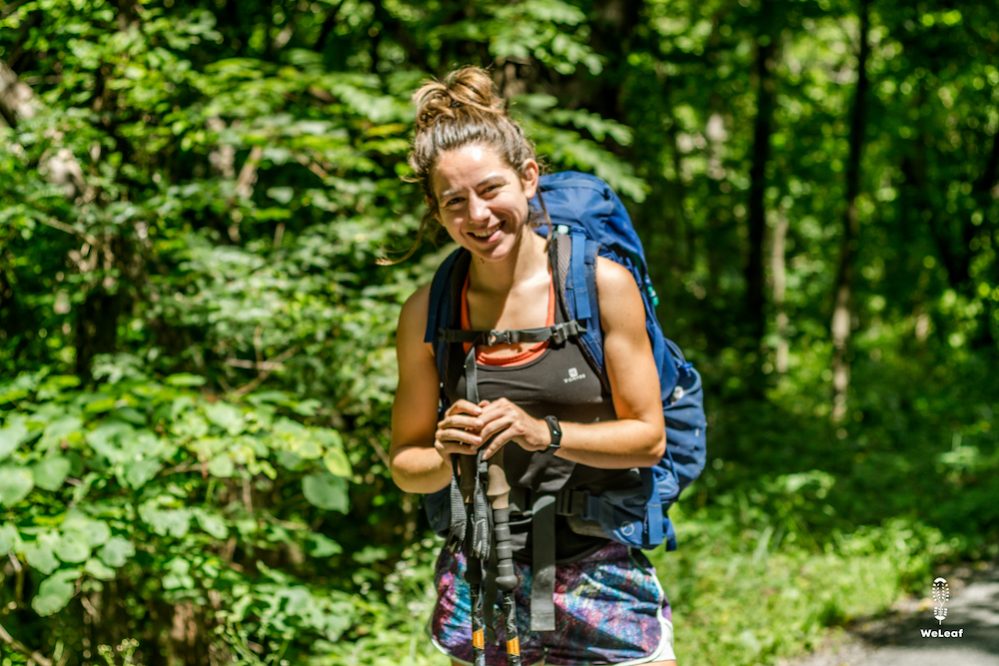 The last two weeks we squeeze out long days with many kilometers. We walk a 30 miler (48 km), a hikers marathon. We see two bears, this time we see his head, and suddenly we are a few kilometers away from Paerisburg. What ever seemed infinitely far and a particularly tough challenge, was suddenly almost done. Thousand kilometers now feels like a breeze, until we remember the painful shoulders, the soaked shoes, the countless flies and the stinky clothes. Zoë never thought she could walk for more than a month, just as she never thought she would cycle 25,000 kilometers around the world or speak the Spanish language. It is yet another proof for all of us that anything is possible. It strengthens our confidence even more. In a few weeks we will be in the canoe for another unknown adventure. That's going to be really hard, we now think. Just like everyone else, we fear the unknown, but we also have experience with the unknown. It is another important lesson that we have learned. If you want to keep life exciting, you have to try new things, no matter how fearing that is. It doesn't have to be a 1,000-kilometer walk! What do you want?