TSA lock
Our bikes and our bags, that's all we have on a world trip. It is really the only thing that we have, our lives right now. There are a lot of valuables such as a camera and a laptop that contain infinitely many important memories. In a city we regularly leave the bikes behind and we walk into the city by foot. Our camera is safely in our backpack, protected with a TSA lock so that the quick pickpocket can not steal it. But the lock is for much more to use than your backpack! This is why we find the locks so useful.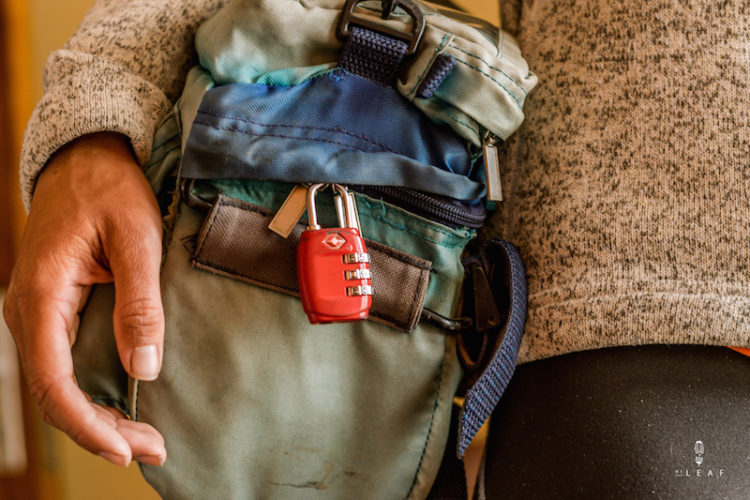 Numbers

No hassling with keys that you can lose, but a simple combination lock. The useful thing is that you can change the code of the combination lock yourself. So we have the same three-digit code on all our locks.

TSA certified

Since the terrorist attacks of 11 September, security requirements at airports in the US have increased significantly. Locks with a TSA certification are even mandatory at the American airports. The employees have a special key with which they can open any TSA lock. If you use a different lock, you have a big chance that you will find your lock forced on the baggage claim.

Endless applications

We use our TSA locks for many more applications. We close the entrance to the tent, which does not guarantee that they will not enter, but it costs the potential thief a lot of extra effort. We lock the door of the rickety hotels with it, we use it for the lockers in a hostel, sports hall or whatever cupboard we want to secure. Finally, we have three clasps and do not want to lose them. We use one lock to secure the other two. That way you always have them in the same place.